So, it's already May, which is so hard to believe. I turn 29 on May 28 of this year, which means that I have just over 1 year to finish up the things on my
Thirty Before 30 List
. If I'm going to complete all of the things on the list, I really need to get my butt in gear...
In my
last update
, I updated my list to be a little more reflective of what I want to accomplish now. I didn't change many goals, but you can click on over there to see the ones that I made edits to. Since I listed all of the goals there, in this update, I will only talk about things that I have finished, or have made progress towards since my last post.
Read 50 books (including 5 classics and 10 nonfiction) - In Progress
I am now up to 5 books... 3 nonfiction and 2 fiction. I made a shelf on my Goodreads account so that I can keep track of them. Here are the books that I've read so far.


Go to a Concert - DONE
This past weekend, was the Farmville Dogwood Festival, which is a local festival that I have been going to for years. Every year on Saturday night, they have a concert. I haven't ever been, but this year my sister and I decided to go. The main reason I wanted to go is because The Swon Brothers were going to be there! You might remember The Swon Brothers from The Voice a couple of seasons ago. They were on Team Blake... I loved them on the show, and voted for them many times. They were not the headliner of the concert, but were definitely the reason that I was there. They did not disappoint! The headliner was Cole Swindell. I didn't even really know who he was... apparently, he has been writing country songs for a while, but has just started singing his own stuff. He sang some familiar songs. Overall, it was a fun time. I need to do concerts more often. I love live music.


Mail 20 cards (not including Christmas cards) - In ProgressLately, I've been obsessed with watching Daily Vloggers on YouTube. Many of them have PO Boxes where you can send "fan mail," so I sent a couple of them cards. I love getting handwritten notes in the mail, so I figured they would too. So far, I've sent 2 out of the 20 cards... I have some more written out, but haven't mailed them yet... to people that I know, not random people online.
Have a Girl's Night with my Sister - DONE
So, I kind of killed 2 birds with 1 stone by us going to the concert the other night. Since it was just the two of us that went to the concert together... no kids... I'm counting it. We need to have more time together like this... Before the concert, we did walk around the festival and do a little bit of shopping.
So overall, that brings me to 5 completed tasks, and 7 in progress... time to pick up speed!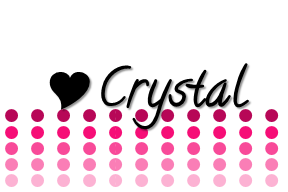 *****