I haven't written here in quite a while... no particular reason... I just haven't been in the mood to write. If you've been reading here for any amount of time, you will know that is nothing uncommon for me. Maybe I will feel like writing more soon.. maybe not...
I suppose I should do an update for my
Thirty Before 30
list. I need this update for me to keep track. I am also changing a few of the goals, because there are some things that I just simply don't want to do anymore. I was in a different place when I wrote my original list, so now some of those goals I had, I just don't have anymore. It's my list, so I can do that right?
I usually only update the goals that I have made progress on... but I'm reposting the whole list since I'm making some updates. I will cross out the things that I am deleting and make notes about my changes. I will also update progress in
Pink.
Professional
I am removing "Promote to Tupperware Director" because I am not in a place right now in my business where that is feasible anymore. They recently made some changes to the Director program to make it more of a challenge, and I just don't think that I can do it before I turn 30 with the way things are going right now. I made Graduate from College and Get a Teaching Job two separate goals, because let's face it.. they are.
Graduate from College

Expected Graduation Date, December 2014!

Get a Teaching job
Promote to Tupperware Director
Health/Wellness
Lose (at least) 50 pounds
Quit Smoking
Complete a 5K
Go a whole month without eating any fast food

DONE!

Try 10 foods that I've never tried before

(3 of 10)
Creative
Make at least 5 Quilts (including one for Parker and Maggie) (2 of 5)
Take the Wilton Cake Decorating Class
Make or do at least 20 things that I've pinned on Pinterest
Cultural
Watch at least 10 movies, made in the 1980s, that I haven't seen before

DONE

Watch the entire Sex and the City series in order (including both movies)
Read 50 books (including 5 classics and 10 nonfiction) (4 of 10 - 2 nonfiction, 2 fiction)
Go to a Concert
Visit a museum
Tour 5 NC Wineries I'm just not that into wine as I once was... I still enjoy it from time to time, but I just don't think I want to spend a lot of time going to these wineries. I may, but I'm not making it a goal.
See 3 Plays - I want to see more theater productions. Small or big, it doesn't matter... just see them. (1 of 3)
Blogging
Blog every day for a whole month (including weekends)
Write an Alphabibliography
Home
Organize my office
Organize my closet
Organize my pantry with Tupperware Modular Mates
For Others
Direct the Christmas Play at Church

DONE

Mail out Christmas Cards by December 1
10 Random Acts of Kindness
Mail 20 cards (not including Christmas cards)
Personal / Random
Sing Karaoke I just don't go anywhere to sing karaoke... I do sing in church often.
Upload a video of me singing in church to YouTube - I think it could be fun. I'm not the best singer at all, but it would be great to have a video posted. I'm sure I'm better than some of what is on YouTube!
Have a Girl's Night with my Sister
Try 20 New Recipes

(2 of 20)

Go on a picnic
Take a day trip, alone, to the beach
So, there's a little update... I haven't made a lot of progress since the last update, but I did want to make these changes. I really need to get on the ball. I have about 421 days to get it all done! I need to catch up in order to get some of it done in time, but I still think I can...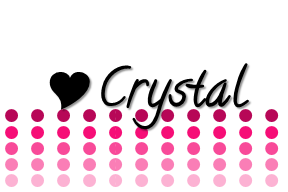 *****