So, I intended to write this post on Monday, and it just didn't happen. I want to start setting goals each month, in an effort to be more productive, but also to make sure that I'm staying on track with my
Thirty Before 30
goals. So at the beginning of each month (or somewhere near the beginning), I will share a list of goals... and next month, I will recap how I did, and go from there.
February 2014 Goals
Finish the JWA Membership Directory...about halfway done with this, and need to get it done soon.
Make a quilt to be raffled off for Relay for Life.
Complete the #fmsphotoaday challenge... I've always started this, and never finished it. Hopefully, I will actually take all of the photos this month.
Fast Food Free February... One of my Thirty Before 30 goals is to go a whole month without eating Fast Food. This one is going to be really really hard, but I have decided that I will not eat Fast Food this month. For the purpose of this goal, I am defining "Fast Food" as anything that I can get at a drive thru window. I'm also going to cut down on the number of times I order in food. I'm 5 days in already, and so far, so good.
Try to figure out some type of regular posting schedule... I'm struggling with consistent posting on the blog, so I need to figure out how to make that happen. Betsy at Musings of a Museum Fanatic kind of inspired this goal with a post that she did towards the end of last month about her Blogging Weekend. I have a lot to figure out, and try to fit in working on my blog.
Read 3 books... I've got to catch up if I'm going to make my bigger goal on my Thirty Before 30.
There you have it... some goals for February. I feel good about these, and I really think that I can accomplish them. Hopefully, I will get a posting schedule figured out soon, and will be back with more exciting things.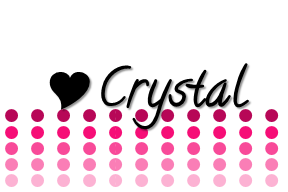 *****