Two years ago, we threw my Daddy a
Surprise 50th Birthday
party. Since Mama was turning 50 this year, we decided to the same with her. It was a lot harder to keep a surprise from her, since she wasn't in on the party planning. Another thing that was more difficult was deciding on a theme. Daddy was easy... trucks are his "thing." Mama really doesn't have a "thing." I found myself thinking about the stuff that she enjoys, and right now, most of her spare time is taking care of Parker and Maggie, and she wouldn't have it any other way... but I kept coming back to candy. She has a bit of a sweet tooth, especially when it comes to chocolate. I kept thinking that it would be silly to do a candy themed 50th birthday party, but I couldn't think of anything else that would really fit her and that would be simple to do. So, candy theme it was, and I played it off as "50 is Sweet!"
Here's the invitation, which I kept simple. Chocolate drizzle on top, a baby picture and simple wording.
We had a pretty standard menu for lunch: BBQ Chicken on the grill, Red Potatoes, Green Beans, Cole Slaw and Cornbread.
All types of chocolate candy were everywhere in the decorations. This is the Centerpiece on the buffet table.
I also built this massive candy "cake" tower for the center of the cake table.
The cake matched the invitation. Again, my wonderful cake lady did an outstanding job.
For centerpieces on the table, we did simple balloons and piles of candy. The candy was hot glued to Styrofoam shapes. Some were squares and others were cones. The cones looked like candy mountains!
The pretty flowers that my Daddy gave her for her birthday were the centerpiece of the gift table. Even though we requested no gifts, people brought some anyway. See there was more candy spread throughout.
The photo wall with a simple banner that said "Happy 50th Birthday Becky" was one of my favorite parts. I love going back and looking at photos of my family from before when I was born. This photo wall included all parts of her life, from growing up, to becoming a wife, mother and grandmother. Of course, there were more candy bowls so that people could snack while they viewed the photos.
There were some stressful moments, but we pulled it off. Surprise parties are so hard! I told a lot of "little white lies" to her the weekend of the party so that we could keep it a surprise. I think she kind of figured it out the night before, but she didn't say anything. Now... to do a 60th party for my aunt in April.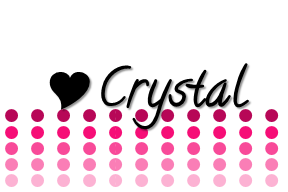 *****