If you follow me on
Twitter
, you might have noticed a few tweets throughout this month about me not eating Fast Food. I didn't make a
huge
deal about it, because I just didn't feel like I should. If you recall, one of my
Thirty before 30
goals was to go a whole month without eating Fast Food. I decided that I was going to do it
this month
.
I wanted to take just a minute to explain why this was on my list of goals. I didn't want to do it to lose weight or anything like that. I just wanted to prove to myself that I could do it. I eat out, particularly fast food, way too much. I wanted to show myself that I could survive without having to pull up to the drive thru window. Seriously, some days lunch and dinner were both fast food. It is just so convenient, and easy. It is relatively inexpensive, compared to grocery shopping and cooking for one person. I had quite the addiction.
I went into this thinking that it was going to be extremely difficult. I knew that I would be tempted and that I would be surrounded with endless opportunity to fail. However, after a few days, I found that I really didn't think about it. I would drive past all the fast food places and not even think about stopping. When my parents would bring home food and I ask if I wanted anything, saying "no" was easy.
As I write this, I am 27 days Fast Food Free... I don't see me eating any tomorrow, either... so I am going to call this little project a success. I have only really craved one thing during the whole month that is fast food... a biscuit from Bojangles. It will be my first fast food purchase on March 1.
I'm really glad that I did this, and that I was successful. It really has shown me that I can cut back on it. In the spirit of transparency, I still had burgers and fries... but they were homemade burgers and fries that weren't loaded with all the preservative crap that fast food joints have in them. People have told me that I won't even have a taste for fast food anymore... I think that it will take more than a month for me to develop that. I really didn't change much else about my diet throughout the month, so I'm not sure if I saw any weight loss as a result. I will weigh Saturday morning to see.
I might still eat fast food from time to time, but I have a feeling that it will be with less frequency!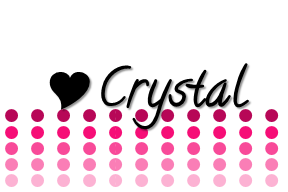 *****