I can't believe that we are almost a week into a new year. Time is flying, and there is always so much to get done. Blogging has taken a bit of a back seat over the past few months, as I have been busy, and haven't had a lot of time to think about life, much less write about it.
The Holidays have come and gone, and I'm slowly trying to pull myself of the associated funk that always seems to creep in during that time of year.
I'm trying to get my blogging mojo back... it has been missing for quite some time. I have been reading a few posts here and there, but I've pretty much been absent from the whole blogging world. Honestly, I think I got too caught up in trying to 'fit in' and grow my readership and all that stuff... I stopped wanted to write blog posts that were important to me... and just write for a new link up everyday. I lost sight of the reason that I
started blogging
in the first place. I felt like the posts that really mattered, no one was reading or responding to. I have to get past all of that and just keep blogging... maybe the numbers will come, maybe they won't... but I have to just keep writing and not worry so much about all of the statistics..
With the encouragement of some friends (and their moms), I am back. I can't promise that posting will be on a regular schedule or that they will come every day... but I can try to post more and I have a feeling that some people will hold me accountable for that.
I have some plans for some upcoming posts... updates I need to make and changes that I want to make. so stay tuned.
And because I need the motivation, I am linking up with
Jenn at Party of One
for 5 for Five.
This week, I want to accomplish these 5 things:
Actually start using the planner that I got for Christmas. Yes, we are almost 7 days into 2014, but I haven't written a single thing on my calendar.
Update the JWA website and send out the newsletter. I'm slipping on my communication duties.
Give my refrigerator a good cleaning.
Mail some Tupperware catalogs.
Write 3 blog posts.
I think that I can get all of those goals accomplished. I will report back next Monday.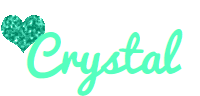 *****