An update on my Thirty Before 30 list is well overdue. I can't believe that it is already the end of January. My 29th birthday is 4 months away, which leaves me only 16 months to complete every item on this list.
To catch up, you can read my entire list here:
Thirty Before 30
My last update was on August 28. You can read that update here:
1 Month In
In these updates, I will only list the things that I have accomplished or the progress that I have made towards larger goals.
Make at least 5 Quilts (including one for Parker and Maggie): In Progress (2/5)
I have currently completed 2 quilts, and I am working on my 3rd. None of those have been for Parker and Maggie. Hopefully, I can get theirs done before their birthdays this year. I think that I will go over my original goal of 5 quilts. I have so many ideas and so many things that I want to do. The 2 that I have finished were both donated to my church's Harvest Sale auction in October.
One was this simple baby quilt.
And the other was this handprint quilt.
I will do more detailed posts about them later.
Watch at least 10 movies, made in the 1980s, that I haven't seen before: DONE
As of my last update, I was 4/10. Since then, I have watched at least 6 more. Netflix has been my friend, especially late at night when I can't sleep. Here's a list of all the 1980s movies that I have watched:
Pretty In Pink
Girls Just Want to Have Fun
Flashdance
The Breakfast Club
Say Anything
Clue
License to Drive
The Best Little Whorehouse in Texas
An Officer and a Gentleman
Ferris Bueller's Day Off
Playing for Keeps
That's 11... I will probably continue to watch some 80s movies... because there are SO many that I haven't seen. I tried to throw in some different one's so they weren't all 80s teen movies. I still have some suggestions from other people that I want to watch. I will probably more than double my original goal of 10.
Read 50 books (including 5 classics and 10 nonfiction): In Progress (2/50)
I'm really not doing good on keeping up a good pace on this... so I will have to catch up soon. So far, I've only read 2 books, both of which were by the same author. I blogged a lot about "
Raw Edges
" by
Sandra D. Bricker
. I also read her Christmas novellas "
Merry Humbug Christmas
."
I'm currently reading 2 books, and I have a ton downloaded on my Kindle... so I need to play catch up a lot on this goal.
Direct the Christmas Play at Church: DONE
Most of November and December were dedicated to directing the Christmas play at my church. I worked with about 40 kids between the ages of 1 and 11 to put on the play. We used
"Sing a Song of Christmas"
from Brentwood Benson Publishing. It was a lot of hard work, but it turned out great! I'm waiting for my copy of the DVD so that I can sit back and view it without wearing my 'director' hat. I've had many compliments on the play, and I'm already thinking up ideas for next year. It was such a great experience working with those kids.
Overall, I have 2 items completely checked off, and there is progress on a couple other ones. I really need to step up my game... I'm a little behind where I wanted to be at this point, but I still have time. I think that all of them are manageable. I am going to take some time to sit down and really make out a plan of when to get things done, and if I need to make a couple of changes to the list, I will. It is my list, and I reserve the right to edit it a little bit. Hopefully by the end of next month, I will have a lot more progress to report.

Do you have a list of goals? How are you coming on completing them?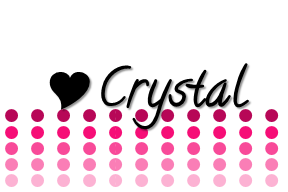 *****