The other day, my friend
Michelle
, shared a blog post on Facebook that was entitled "
20 Signs You Grew Up as a Church Kid
." Growing up as the quintessential
Free Will Baptist
Church kid, I related with so many of the signs that the blogger wrote about. As I read through the list, I found myself laughing, shaking my head in agreement, reminiscing on my own youth group experiences and longing to ensure that the church kids I work with now are able to look back in 10 or 20 years and still relate to parts of the post.
I've attended the same
church
since I was 2 weeks old. My family has been a part of that church for much longer. Growing up, I was heavily involved and was always at church. I wasn't one of those kids who felt like I was being forced to go to church, I wanted to be there. My friends were there. We had a large youth group, who for the most part, were all close friends. My best memories come from being a part of that group.
As I previously mentioned, I was heavily involved with my church, as a child and especially as a teenager. A week of my summer was spent in the beautiful NC Mountains at Cragmont, at Young People's Bible Conference. I met wonderful people, some of who I still keep in contact with. Every May, we always went to the State Youth Convention... this is where I was introduced to eating strawberries with powered sugar... and where I grew closer with my church friends, youth leaders and other youth from all over NC. I was a state youth representative, and a state youth officer. I taught Sunday School and worked in the Nursery. I directed Vacation Bible School... I sang in the choir, and sang solos when requested. I was as involved as I could be.
And then something changed... I went to college, and for the first year or so, stayed somewhat involved, but slowly started pulling away... until eventually, I was only attending church on special occasions, like Easter, Homecoming and Christmas. I was going through a period of a lot of change in my life, and for some reason, church just didn't fit in with that. Church was probably the place that I should have been seeking out, but it got left out.
Fast forward a few years... I felt that something was missing, and that I needed to be in church, but I just didn't feel like I was getting it from my home church. I started visiting a few other places. I liked them, and they were a little more contemporary, but nothing felt like home. It's very hard to go to a church where you don't know a lot of people, especially when you have been in the same church environment for over 20 years. Its even harder, when you are by yourself and the rest of your family is still attending your home church. I was still connected to my church, and was still involved some. I still wrote the bulletin every week... I had planned a couple of the Easter Egg Hunts and still went every so often. I was still a member, but not a faithful one.
Then last year, one of my goals was to be more
consistent
with my church attendance. I just felt like I needed to get back in there, and be present. I needed to be more active in the church. There was a huge hole that needed to be filled, and church was what was missing. So, when they were looking for a volunteer to direct Vacation Bible School, I said that I would do it. I knew that I needed to start attending more regularly, so I did.
Now, about 7 months later, I hardly ever miss a Sunday... or Wednesday.... or Sunday night. I jumped back in, head first, and I'm serving God through my church in many different areas. I've gone back to the things that I was used to... teaching Sunday School, singing in the choir, singing solos, playing my flute during the offertory song... But, I've also found new ways to be involved. Instead of being in the youth group, I am now one of the youth leaders. I'm working with the AWANA program, which was started at my church after I had graduated. I'm keeping busy with all of my roles at the church, but it feels good. It feels like I'm back where I am supposed to be. I've come full circle, and I feel like I am "home" again.
It is still hard to believe that I'm no longer that church "kid," and now I am the church adult that is responsible for instilling the love of Jesus Christ in these kids. I am helping them to make memories. I can only hope that they look back on their church experience in a few years and see the same wonderful memories that I see from my childhood in the church.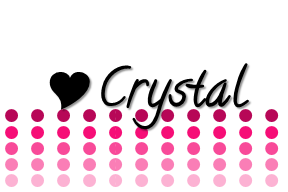 *****