Sunday, our church Relay for Life team hosted a crock pot lunch after church to raise money for the American Cancer Society. Basically, everyone on the team brought one pot dishes, or crock pot dishes and then for a donation, people could get some of whatever they wanted to eat.
I like cooking in the crock pot because its easy... but I don't do it a lot because a lot of crock pot recipes aren't intended for just one person, and I'm really not a fan of eating leftovers for days on end. So, whenever I get the chance to make one of the dishes I have pinned on my
crock pot dishes board
, I jump at it.
Some time last year, I made Honey Apple Pork Loin using this
recipe
. I love apples... and honey... and cinnamon, and I'm not a huge fan of pork loin, unless it is really cooked right. While it was good, I felt like the flavors were a little too mild for me.
I decided to make it again, but to change up a few things to enhance the flavor. The original recipe calls for Red Delicious apples. Since I'm an apple lover, I know that there are a lot of apples that have much more flavor than the standby Red Delicious, and that Red Delicious aren't really recommended for cooking or baking. When I was at the grocery store, the best option that they had was a Fuji apple. They are Red Delicious cross breed, and have a much better taste, in my opinion. So, I sliced up 2 Fuji Apples, placed them in the bottom of the crock pot, gave them a generous sprinkling of cinnamon, and drizzled with honey.
Then, to add more flavor to the actual pork, I cut the slits in it like the original recipe, but I then sprinkled the whole pork loin with cinnamon, and gave it a good rub. I sliced another apple and placed them in the slits that I'd cut into the pork. Once that was all done, I gave it a very very generous drizzle of honey. I put the remaining apple slices on top and sprinkled with cinnamon again. This is what it looked like right before I turned the crock pot on.
One other change that I made, to enhance the flavor, and to ensure that it wouldn't dry out, I added about 2 cups of apple juice to the pot. Since I had a lot more meat, I cooked this on low for about 10 hours (over night) so it was ready to go right around lunch time. Here's what it looked like halfway through the cooking.
It smelled so good while it was cooking! I couldn't wait to try it... Unfortunately, I did not get a picture of it when it was finished because I dropped it off and by the time I got over there after church, it was almost gone! There was just enough for me to get a taste... and it was so good. A big improvement over the last time. The flavors were so much better. It shredded nicely and the apples were so full of flavor.
This is definitely one that I will be making again and again. What is your favorite crock pot dish?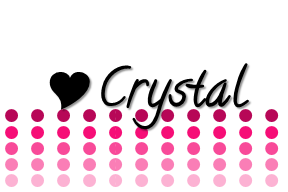 *****