I am ridiculously excited about today. Last week, I officially changed my major (again) and today, I begin the classes that I need to finish. This is the beginning of the end of school for me. I feel as if the slate has been wiped clean, and I am starting fresh.
There is obviously a long back story to this (sudden) change in my major, so I will try to give you the abridged version.
For as long as I can remember, I have wanted to be a teacher. I worked extremely hard in High School in order to obtain a highly regarded scholarship, which I was awarded. Two years into my degree, I decided that I didn't want to teach anymore, and that I wanted to go into Business Management. Then I got engaged, and we all know how that ended. School was no longer a priority for me... I just stopped going... until, I got laid off from my very corporate job.
Ironically, the day that I got laid off would have been my first day as a teacher, if I had stuck with the 4 year plan and graduated on time. I took this as a huge sign from God that in the classroom is where I belonged. Because my GPA had suffered and was incredibly low, I decided to sit out for 3 years and reapply to school under their forgiveness policy.
In 2011, I re-enrolled at ECU and with forgiveness, my GPA was back up and I was re-admitted into the Elementary Education program. Things went great the first semester... and then the combination of working full time, going to school full time and clinical depression got the best of me. My grades started dropping and I just wasn't happy. This continued for a few semesters... throw in some advising changes and some unnecessary classes and it just wasn't a good combination.
Last Monday, I met with my advisor and the director of the advising center. They presented me with a couple of options... one of which was changing my major to a new program that ECU is offering... a Bachelor of Science in University Studies. They said that because I had a wide variety of classes under my belt, that this program might be a good fit for me.
Basically, it is kind of a "create your own degree" program, within set parameters. On Tuesday and Friday of last week, I met with the advisor for this new program, and got excited about school again. There is a very real possibility that I can graduate this summer.
So what will this degree program allow me to do? Several things. I can still get a teaching license. In North Carolina, there is a lateral entry program where I can work towards obtaining a teaching license while I am working in the classroom as a teacher. They accept graduates with various Bachelor's degrees. This would be the most perfect path for me. I could have a job as a teacher in August.
However, the Education field is changing so much these days. I'm not sure that it is where I want to be 'stuck' forever. Having this degree (and a Communications minor) will allow me to have a fall back option if after a few years of teaching, I decide it isn't for me.
So today, a week after classes have already started, I am walking into my new home at ECU. I am excited, nervous, and anxious... and all the other emotions that are mixed in there. My notebooks are organized, my pencils are sharpened and my book bag is packed. 13 semester hours are ahead of me and I have a great feeling about this.
I'm thankful that this option was presented to me. I was so unhappy in the Elementary Education program. Most days I felt like this:
But today, I'm looking forward to this new challenge... It will take me less time to complete this, there are less hoops to jump through and I have options. Here's to putting all of those reasons that my slate is clean behind me and embracing the fact that I have a new start to focus on!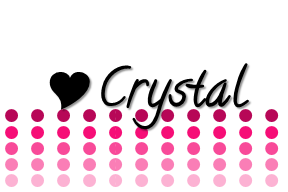 *****