Welcome to the last stop for the Merry Humbug Christmas Blog Link Along. The Launch Team hopes that you have enjoyed getting to the know the characters of the 2 novellas, and have learned some great information about the author, Sandra D. Bricker. If this is the first post you are seeing, make sure that you go back to the beginning to get all of the details about this fabulous book.
Since I am the last stop, click here to go back to the previous blog... and then work your way backwards to get all of the info about Merry Humbug Christmas.
It is hard to believe that there are only 69 days until Christmas! If you're looking for a book to put you in the Christmas spirit, look no further... Merry Humbug Christmas will definitely do that. You've already heard lots of great things about the book. If you're looking for even more fun Christmas cheer, the Launch Team has also put together a
Pinterest Board
full of quotes and things that relate to the book. Make sure that you follow it.
Another fun thing that is happening, is a Facebook Launch Party. It is going to be on Tuesday, October 22 from 8:30 - 9:30 pm EST over on Sandra D. Bricker's Facebook page. You can ask questions and there will be lots of fun prizes. Make sure that you like her page so that you don't miss out! Just click on the invite below.
You'll definitely want to make sure that you attend the Facebook Launch Party, because the winners of the Link Along Giveaway will be announced there! 2 lucky readers will be entered into a drawing to receive an autographed copy of Merry Humbug Christmas! Use the rafflecopter below to enter. All winners will be verified.
a Rafflecopter giveaway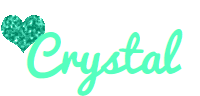 *****