Teal Take Over is a series of posts throughout the month of September that are meant to raise ovarian cancer awareness.
Each year, the
Ovarian Cancer National Alliance
designates the first Friday of September as Wear Teal Day. Teal is the color of ovarian cancer awareness. This is such an easy way for anyone to get involved with raising ovarian cancer awareness. You simply pledge to wear teal for one day.
RSVP to the Facebook
event, and then on Friday, September 6, wear teal to show your support for women who have been affected by ovarian cancer.
Take a picture and upload to Facebook, Twitter, Instagram, etc and use the hashtag #WearTeal. OCNA will share the best photos throughout the month. I really hope that all of you will get involved. Share the event with your Facebook friends and encourage them to participate.
Personally, I am wearing as much teal as I can throughout the month.
Last year
, I got a lot of likes and comments about my outfit. It makes spreading awareness almost effortless. If you would like to participate, but don't own anything teal, it is really easy to find things in stores right now that are teal. It is a very popular color in fashion right now.
Will you be wearing teal this Friday?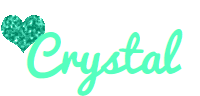 *****