Everyday in September, I've worn something teal. However, I am a horrible blogger and have not taken pictures. I need to be better about that this week. I did take a picture of my outfit yesterday since it was
Wear Teal Day
.
I also got my nails done yesterday... and I love how they turned out. I didn't want the whole nail to be teal, but I wanted teal accents.
A small teal ribbon on each ring finger. Color is "Fly" by OPI
Did you participate in Wear Teal Day? I'd love to see what you wore!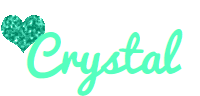 *****