Each Sunday in the month of September, I will spotlight ovarian cancer Survivors. If you or someone you know would like to be spotlighted, please contact me for more information.
Today, I would like to introduce you to my friend, amazing author and ovarian cancer Survivor, Sandie Bricker. Sandie lives in Florida and was diagnosed with ovarian cancer at the age of 46. Here is Sandie's story:
I had just begun researching various types of cancer for a book I was working on when I came across a list of symptoms of ovarian cancer...and realized I had every symptom on the list. I called my doctor and, less than a month later, I was diagnosed with stage three ovarian cancer. HOWEVER, against all of the initial odds, I've now been cancer free for 8 years!
What can we learn from Sandie's story? As women, we have to be aware of the symptoms of this disease. Sandie was diagnosed at stage three... cancer is generally diagnosed in four stages, with stage four being the most progressed. Thankfully, Sandie listened to her symptoms and contacted her doctor. Know the symptoms, and know your body.
Want to connect with Sandie online?
Follow her on
Twitter
.
Like her
Facebook Page
Visit her
Website
You will be hearing a lot more about Sandie this week!
The purpose of Survivor Spotlight Sunday is to help tell the stories of ovarian cancer Survivors and to celebrate them and their triumph over cancer. Please leave an encouraging or supportive comment for today's Survivor.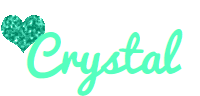 *****