Each Sunday in the month of September, I will spotlight ovarian cancer Survivors. If you or someone you know would like to be spotlighted, please contact me for more information.
Today, I would like to introduce you to Kim Snyder. Kim is the President of
Ovacome
(an organization which will be featured later this week) and an ovarian cancer Survivor. She lives in Clearwater, Florida and was diagnosed with ovarian cancer at 41 years old. Kim has shared her story with me, and would like to share it with you. You can tell that she is passionate about spreading awareness. I encourage you to read the whole thing. Parts in
bold
are ones that stood out to me.
My story...
There is so much I can tell you and I am so passionate about the advocacy, I can wonder off in many directions, so I would like to write my story about being aware of your own body, awareness. … If you feel that there may be something more that your body is telling you, please don't be afraid to go for a second opinion. In my case, I went to three doctors before I finally went to the emergency room. (One fertility doctor, one walk-in clinic, and one primary care doctor.)

Around the middle of January 2008, I started to feel really lethargic and had no energy. On Friday February 1st, I went to a walk in clinic. I was very tired, had a small cough and some abdominal pain. The Dr. tested me for the flu, it came back negative and then she said it could be a cold or allergies. She gave me a prescription for antibiotics, something for the cough and told me to take Mucenix to break up the cough. Well, by Monday the 4th, I still didn't feel well so I went to a new Primary care doctor since my old doctor had just retired. He took me off the medicine the walk in clinic prescribed and said that I just had a virus and Irritable Bowel Syndrome. He gave me a prescription for the IBS. He also did some blood work and took a urine sample, which showed that I did not have a bladder infection. Later on that Monday, February 4th, the Dr. office called and said that my white blood count was off and they were going to call in an antibiotic. I called in sick for 6 days.

I had no energy and when I stood up, I had heavy breathing. I did not feel that the breathing issue was in the heart, but that it was coming from my abdomen and my stomach felt heavy. By Sunday the 10th, I just wanted to know what was wrong with me and I also did not want to call in sick another day without knowing what was wrong. My mom and sister suggested the emergency room because they would do tests and really find out what was wrong. So on Sunday morning, my husband and I went to the emergency room. And because I was breathing heavy they put me on an EKG right away. I had a rapid heart rate and they moved me to an emergency room and they started some blood work.

I told them that I felt like I had appendicitis but it was tender in the middle, not on the right side. They started feeling around my abdomen and they felt a mass in my abdomen right away. They did some more blood work and sent me for a CAT scan of my heart to make sure that I didn't have blood clots. That CAT scan went well and I didn't have issues with my heart. Then I had to drink this nasty stuff called barium with crystal light lemonade. YUCK. Once I drank that in a very specific time frame…. Off for a CAT scan of my abdomen. The CAT scan showed the mass the size of 9 cm, (3 inches) in my pelvic area. Once that was done, they admitted me to the hospital.

This was the first time I have been in the hospital and I was there for 9 days. Once in my room, they sent me for an ultrasound. The ultrasound didn't see what the CAT scan showed in the pelvic area, but it showed the mass higher up in my abdomen. This told me that I either had multiple tumors or one large tumor. It ended up being one, self contained larger mass (15.3 x 9.4 x 17.1 cm or 6 x 3.7 x 6.7 inches). I guess because the ultrasound was showing something different than the CAT scan, the ultrasound tech said "this is an interesting case, I love interesting cases". Not something a patient wants to hear. Now the doctor had to figure out where the life of this thing was coming from…my left ovary, the uterus, or my abdomen. So they did a biopsy on my endometrial lining (inside the uterus) and that came back normal, which was good news, but this confused them since they could see the tumor in my uterus. I equate that biopsy to a very very intense pap smear test. Then there was a blood test. The CA125, but it is not very trusting and there are many false positives. Many doctors and insurance companies do not even like to give the test. A normal CA125 is 0-35. My CA125 was 256. They also did an MRI, but that didn't really show them either where the life of this thing was coming from. It really only showed that it covered my left ovary, uterus, and abdomen. So they scheduled surgery for Friday, 2/15/08.

My surgery was going to start out as exploratory since they wanted to know where this thing was and what it was. They needed to rule out lymphoma and felt that it was mainly my left ovary. Surgery went well and when I woke up, I found out from my husband that the mass did have malignancy and that they took everything out. So at this point, my husband and I were spooked. Cancer. My Dr. stopped by to give me some good news. He went to pathology himself and although we still needed to wait for the pathology report, he felt confident that it was stage 1, early stage malignancy. He did an appendectomy, total hysterectomy, omenectomy, and removed some lymph nodes for testing. He felt that the mass, the cancer was gone and because the mass was self contained my dr. felt that I was cured. A colonoscopy confirmed that it had not spread as well. I did not need to have chemo treatments.
At my one week post op, the dr. had my final pathology report and it confirmed what he had already told me, that he felt confident that I was cured. I asked him how it spread from my ovary to uterus to my abdomen…as seen in the ultrasound. He said actually, it was lying right on top. It took him 5 minutes to lift it out of me and a 1 ½ hour for the pathologist to figure out what it was. It was the size of volleyball and it weighed a little over 3 lbs and …my cough was gone, since this thing was not pressing on my diaphragm anymore. Looking back, I had many symptoms, frequent urination, and change in bowels, feeling of fullness, menstrual issues, back pain, abdominal pain, bloating, indigestion and fatigue.

NOW, since I had a full hysterectomy, it threw me into menopause. It is called surgical menopause. I do have hot flashes. In the beginning, they were funny. Now, they are just a pain.

Giving credit to my husband, he has been my Angel!! He is always supportive and did everything during my recovery. He truly is amazing.

This was a very surreal and humbling experience. I want everyone to be aware of the symptoms for ovarian cancer.
What can we learn from Kim's story? Be persistent with your doctors. If you feel like something is wrong, keep pushing until they rule out everything. Knowing the symptoms of ovarian cancer, and keeping track of those if you have them, will help detect this disease in the early stages. Kim's ovarian cancer was caught early enough that surgery was the only thing required to treat it. Again, know your body, know the symptoms and don't be afraid to go to every doctor in town until they find out what's going on.
Please come back on Wednesday to learn more about
Ovacome
, the organization of which Kim is President.
The purpose of Survivor Spotlight Sunday is to help tell the stories of ovarian cancer Survivors and to celebrate them and their triumph over cancer. Please leave an encouraging or supportive comment for today's Survivor.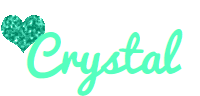 *****