I have been so fortunate to get to know Sandra Bricker over the last few months. Not only does she write great stories, but she interacts with her readers in a way that I've not seen many authors do. I'm so honored to be a part of the Launch Team for her newest release
Raw Edges
. If you haven't yet, check out my
review of the book
, and then go participate in the
Link Along
that I, along with other "Launchies" as we are affectionately called, participated in earlier this week.
I introduced you to Sandie on Sunday in her
Survivor Spotlight
. Her story is inspiring. Not many women who have battled ovarian cancer are able to say that they have been cancer free for 8 years!
I was so excited when Sandie agreed to "sit down" (via email) with me to answer some questions about her new book. I love being able to get the author's insight. I told Sandie that this interview would be a great way to end "Sandie Week" on my blog. She replied "Sandie Week... is that like Shark Week?"... to which I answered, "only better!"
I hope you will enjoy this brief interview with her about
Raw Edges.
Me: Raw Edges is a lot different than the other books that you have written before. How was the thought process behind writing this book different?
SB: Well, it was rough getting back into the cancer mindset. I didn't really want to go there again, you know? And yet I knew if I didn't, I wouldn't be able to tell Annabelle and Gray's stories in a way that really reached my readers. It was a couple of months of struggling with this book, in a way that I hadn't struggled with any of my other books. But now that it's behind me, I'm so proud of what came out of it. I attribute it to the grace of God sort of carrying me through it and making something beautiful out of what was the worst period of my life.
Me: You do such a great job with writing characters! Which character was your favorite to write?
SB: In Raw Edges, Jenna was my favorite. Because she wasn't physically PRESENT in the main story, I had to figure out a way to make her spirit shine through. In getting that close to her heart, I really fell in love with her.
Me: Because I have done it several times, I have to ask… When you were writing Sadie's name, did you find yourself writing "Sandie" sometimes?
SB: All the time!!! I had to do a find-and-replace at the end of the book to fix them all!
Me: I have read in other interviews that you are not a quilter, but the descriptions that you gave about the quilting process and the quilting fever were spot on. What kind of research did you have to do for that aspect of the book?
SB: I met with a couple of people, emailed with a few more, and then spent HOURS of time looking at quilts on the internet and reading about the various processes. What I found was that, even with the most inexperienced, something happened and they were hooked. That's where I got the idea of "The Fever." You are so right! Something about quilting just sucks you in... 'The Fever' is definitely a real thing!
Me: As an ovarian cancer Survivor, I am sure that Raw Edges was very personal to you. What was the hardest part about writing a book with such a personal subject matter?
SB: I've often struggled with the randomness of the disease, asking myself why I was the one left standing when so many women I've come to love haven't been so blessed. I think the hardest part of writing the book was coming to terms with that and realizing -- through Annabelle -- that there is a plan within the chaos of life. God always has a plan, and He's not required to explain it to us. :-)
Me: You're known for your laugh out loud humor, and while cancer isn't really a funny subject, you managed to interject some funny moments into the book. Was it difficult to find a balance between seriousness and humor?
SB: You know, I'm a truly inappropriate person. There. I said it. I laugh at almost everything, to the chagrin of many of the people who love me. I've come to realize that that scripture about a merry heart being medicine is a sort of life verse to me. If I can't find something -- anything! -- to laugh about in a bad situation, I can go to a very dark place. Laughter keeps me sane. And it turns out there are a lot of readers out there who are cut from that same cloth.
Me: Ovacome is a real organization that helps real women who are battling or who have battled ovarian cancer. Did you use real people from the organization to write those characters?
SB: Yes, I did! When I had my own treatment at St. Joseph's, I didn't even know they existed. It wasn't until some of the women from Ovacome saw a newspaper article about my cancer experience and showed up at my book signing that I even learned about them. I could have SO used that kind of support, and I'm really driven to make sure no other woman walks that road alone like I did when there's someone out there who can help them along. So I saw this book as a vehicle to help that happen. Kim Snyder (Ovacome's president) and a couple of key volunteers named Carole and Dee and Kris ... These real-life warriors gave their permission for me to use them as characters in my story.
Me: What do you want readers of Raw Edges to take away from the book?
SB: Hope! The assurance that God has a plan, even when we don't understand it. And like He promises in Jeremiah 29:11, He knows the plans He has for us ... plans for a future and a hope. I clung to that verse through my own treatment, and He made good on the promise.
A BIG Thank You to Sandra Bricker for being willing to answer these questions! Her new book,
Raw Edges
is set to be released on September 17, 2013. You can pre-order your copy today at
Amazon
or other major book retailers.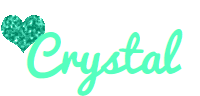 *****