I kind of talked about this book a little bit yesterday when I participated in the
Blog Link Along
, but I wanted to do a full review on the book as well. If you haven't checked out the link along, please do. You will learn a lot about the book and you can even enter the giveaway at the end. Sandie said that it is kind of like a progressive dinner, but for blogs... I loved that analogy!
Now onto the review:
Raw Edges
by Sandra D. Bricker
Abingdon Press
-
Quilts of Love Series, Book #10
Book description:
Grayson McDonough has no use for teal ribbons, 5k runs, or ovarian cancer support groups now that his beautiful wife Jenna is gone. But their nine-year-old daughter Sadie seems to need the connection. When Annabelle Curtis, the beautiful cancer survivor organizing the memory quilt project for the Ovacome support group, begins to bring out the silly and fun side of his precious daughter again, Gray must set aside his own grief to support the healing of Sadie's young heart. But is there hope for Gray's heart too along the way?
It is rare that a book makes me cry in the prologue. I can only think of one other book that has captivated me almost instantaneously. From that moment, I knew that I was going to love this book. Besides my love for
quilting
, and my personal connection to
ovarian cancer
, I am a fan of Sandra Bricker's writing. I read all of the Emma Rae Collection, and If the Shoe Fits. Sandra has a way of painting characters that makes you picture them in your head and feel as if you are literally watching their story unfold, as opposed to reading it. In the prologue, we are introduced to Grayson, Jenna and Sadie McDonough. It is their story that enthralled me, and kept me turning the pages.
As I continued to read, more characters were brought onto the canvas, and more personalities were introduced, and I fell in love with all of them.
Raw Edges
tells the story of the making of a memory quilt that will be honor ovarian cancer Survivors and memorialize the brave people who have battled the disease but ultimately lost the fight. The quilt was to be auctioned off to help support the
Ovacome
organization that supports ovarian cancer patients and Survivors.
But the story was so much more than just the story of making a quilt... It was a story of love, a story of a family's grief, a story of a young widower faced with a decision to move on shortly after his wife's death, a story of hope and faith, a story of blending families, a story of preserving memories, a story of honor, a story of awareness, a story of God's timing and a story of healing. I've often said that the best books will take the reader through a whole gamut of emotions. The book definitely does that. It was heartwarming and inspirational.
Throughout the book, Gray and Annabelle have internal conflicts that they must deal with and act on. I really enjoyed the way that Bricker wrote Annabelle's thoughts. I felt as if I was inside of her head with her private thoughts and feelings.
If you are familiar with Bricker's writing, this book is so different than the others that she has written. She is known for writing 'laugh out loud' humor. This book definitely has a much more serious tone, however, Bricker is still able to interject lighthearted aspects into the book. There are plenty of one-liners that had me chuckling through my tears. One of my favorite lines from the book is ""Jesus, cheeseburgers, and quilting," Dora exclaimed. "I can't think of a finer way to spend a day."" - I so agree!
The book is peppered with facts about ovarian cancer and quilting, so I connected to it on those levels. However, if neither of those things interest you, this is still a great book to read. I can't recommend this book enough. If you love a good story, or you need a good cry, this book will not disappoint. Order your copy today from major book retailers.
As a member of the Launch Team for Raw Edges, I was provided with a free electronic copy of the book to read for the sole purpose of review. I was not compensated in any other way. All thoughts and opinions are my own. Thank you to Sandra Bricker and Abingdon Press for providing me with this opportunity.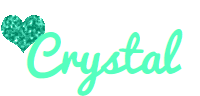 *****