The whole purpose of my
Teal Take Over initiative
is to help spread awareness of ovarian cancer. I have seen the bloggers come together so many times in support of various causes, and I am hoping that a lot of you will help me 'take over' the blogosphere with a whole host of posts that are spreading ovarian cancer awareness. Today, I am hosting this Teal Take Over Blog Link up. I'm going to post here some information... facts and figures, symptoms, etc. and hope that other bloggers will join in and do a post of their own. In the blogging world, we all reach different audiences, therefore, we all have people that we can impact with this information.
Please help me by making your own blog post... if you have your own story about how Ovarian Cancer has affected you, please share it. If you only post the facts and figures, we're still spreading awareness. By joining this link party, you are helping Teal Take Over... and you are spreading Ovarian Cancer awareness, one blog post at a time. At the bottom of this post, I have included the information that you need to do your own post, and to link back to this one. I have the link party open until September 30, so any time during this month, you can link up.
Why I spread awareness...
When I was 6 years old, my
Grandma Ruth
passed away after her battle with Ovarian Cancer. I've spent the majority of my life without my Grandma. During the short time that we had together, she was a very important person in my life. It is in her memory that I work to spread awareness of this horrible disease. This is a disease that is silent... the symptoms are common with other diseases and disorders, so less than 20% of women are diagnosed in the early stages. Early detection is key.
By the Numbers...
5th leading cause of cancer deaths in American Women
Over 22,000 American Women will be diagnosed with Ovarian Cancer in this year.
Over 15,500 Women in American will die from Ovarian Cancer in this year.
A woman's lifetime risk of developing invasive Ovarian Cancer is 1 in 71.
Symptoms...
Pain in the pelvic or abdominal area (the area below your stomach and in between your hip bones).
Back pain.
Being tired all the time.
Bloating, which is when the area below your stomach swells or feels full.
A change in your bathroom habits, such as having to pass urine very badly or very often.
An upset stomach or heartburn.
Discharge from your vagina that is not normal for you.
Pain with intercourse.
Constipation
Menstrual Irregularities.
About 10 to 15 percent of women diagnosed with ovarian cancer have a hereditary tendency to develop the disease.
Increased Risk
Older women (Middle Age or older)
Personal or Family history of Ovarian, Breast or Colorectal Cancer
Having never been pregnant or given birth
Eastern European Jewish background
Have endometriosis
Other Points of Interest...
Early detection is key.
Women need to learn their own bodies, to know if the symptoms are abnormal.
There is no test for early detection. Pap tests do not detect Ovarian Cancer
The symptoms are often misdiagnosed. Talk to your doctor if you are experiencing symptoms and ask for a transvaginal ultrasound or a CA-125 blood test, especially if you are at an increased risk.
Organizations that Support Awareness and Ovarian Cancer Patients
PLEASE pass this information along to all of the women that you love!
Grab this button to use in your own blog post.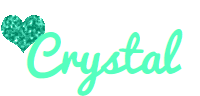 *****