During the month of September, The
Ovarian Cancer National Alliance
makes a big fundraising effort in honor of National Ovarian Cancer Awareness month. They encourage people to sign up and take the Teal Challenge. This year I am participating.
I have set my goal relatively low at $100. Every dollar raised will help to fight this horrible disease and to eventually find a cure. I am asking you to help. Any amount that you can give would be appreciated.
One way that I am raising money is by donating all of the profits that I make from selling ads on My Ramblings to my Teal Challenge fund. Click on the Sponsor page for more information about the ads that I am offering. There are plenty of spaces left. This way, you will get exposure for your blog or shop, as well as help out a great cause.
If you would like to donate, all you have to do is click on the image above that says "I'm taking the Teal Challenge." There is also a fundraising widget in my sidebar. Please help if you can.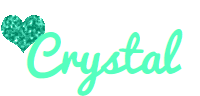 *****