By the time that you read this, I will be headed to Orlando, Florida for Tupperware Jubilee! I am so excited to be going back this year! It is such a fun time with other consultants. Words cannot describe the atmosphere!
This year is going to be extra special because we are celebrating 65 years! Tupperware seriously spoils us! I packed an empty tote bag to bring home all the goodies.
I will be checking in every so often on the blog. I have some posts scheduled. However, it may take me a little longer to respond to emails, etc.
Be sure to check back next week for a recap of Jubilee and my stay at the Peabody!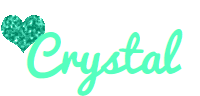 *****