This post is long overdue, but I still feel that it needs to be written. Back to school, and all that jazz has delayed it, and I can't believe that its already been 2 weeks since I got back from Florida. It is so hard to 'recap' such a great 4 days, but I will try my best...there will be lots of pictures!
Wednesday
On Wednesday morning, I left my parents' house around 3:30 am to drive to Raleigh to meet the ladies that I would be riding to Orlando with. It was a long day of riding and I was really tired, but I didn't sleep a lot in the car, which is very uncommon for me. I think I only slept for about 2 hours (once we were in Florida.)
Once we got to the Peabody, we checked in, and 2 of us immediately got on a bus and went to Tupperware Home Office for a tour. Tupperware's World Headquarters is in Orlando, Florida, so it is great that we get to visit during Jubilee. They have done a lot of changes to Home Office, and it is really a great place to visit.
Standing in front of the Friendship Fountain at Tupperware Home Office.


Confidence Wall - Love these colors!
Talent Scout Wall - These stars covered the entire room and into the hallway - My name is on there somewhere 3 times, but I didn't take the time to find it...



Wednesday night, I crashed early. I'm talking like 10ish, which is super early for me!




Thursday

Thursday morning, I slept in because Jubilee didn't start until 1pm. After a quick buffet lunch in the hotel, it was time to start! Here's a video that I took in the first session. You can tell how much energy is in the room! It was like this the whole event.




The most exciting thing on Thursday was getting to hear the Chairman and CEO of Tupperware Brands, Rick Goings give his motivational speech. He talked a lot about being the best version of yourself, not only in your Tupperware business, but in life. One of my favorite quotes from his talk was this one
"You are where you are today because that's where you want to be... or else you would do what's necessary to change it!"
In the afternoon general session, there were also so fun new product announcements, and a product pass out, where we got new products for free! After the first session was over, we had a small break before the "Diamonds are Forever" Gala. So, I had time to go get all dressed up for that.
Unfortunately, my phone died (and I left my camera at home) so I didn't get any pictures of that night. It was an awesome time of recognition. It is so inspirational to see all of the people who started at the same place in their business succeeding and earning hundreds of thousands of dollars just by working their awesome Tupperware business. It was a late night, but it was so worth it.
Friday
Friday is usually training day. We had a morning breakout session that was just for Managers. I loved this training on the "Core" of our business -- the Party. I got to learn from a lady named Cora Putz from Canada. One year ago, she was a Director with Tupperware, and in one year's time, she has promoted to a 5 Star Director, meaning that she has 5 other Directors under her. I got a lot of ideas from her, and I can't wait to implement some of them into my parties.
After lunch, we had a breakout session by region, which focused on the "More" in our business. We had training from three Directors on how to specialize our businesses as "Organization Specialists," "Fundraising Specialists," and "Networking Specialists." This training was absolutely great. At the end of it, my head was spinning with ideas. I have selected a few of them that I will be using in the very near future. I love learning from people that are making it work. It sets me on fire and makes me want to hit the ground running when I get back.
Friday night was "fun night," where everyone got dressed up in as much bling as they possibly could, and got together for a night of games, giveaways and just plain fun. People won diamonds, and handbags, cash and refrigerators. One lucky woman even won a car! Our company spoils us with the things that they giveaway to the consultants.
One awesome thing during fun night is that my friend Sheila Tolbert performed a parody of "Sexy Back" about Tupperware... its awesome! After fun night was over, we headed to the bar, and it took forever to get there because she was constantly getting stopped by people. She is kind of famous.
I stayed up way too late that night, hanging out with some people in the lounge. I talked to people that I'd never met before and caught up with some old friends. I sat and talked 'shop' with leaders from all over the country, always soaking in what they had to say.
Saturday
It was so hard to get up Saturday morning, but there was still more learning to be done! Another general session in the morning meant more exciting announcements and new products!
Our brand new catalog was released! We have some awesome new products coming out, and I am just loving our new Host Gift Special... exclusive for the people who host a party!
See that chevron in Christmas colors? Awesomesauce!
Then we had another Regional breakout session that focuses on recognition. Our organization is awesome, and our Regional Director is amazing. I love our Regional meetings.
After the regional meeting, it was time for our last general session. Two Directors were promoted to Executive Directors in an awe inspiring ceremony. We had final last words from our President, and he even sang for us.
It was just an amazing event. I know I've used that word a lot, but I don't know how else to describe it. It is truly something that you have to experience for yourself.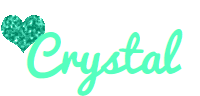 \
*****