It is so hard to try to write a recap post of the
amazing
three days that I had at Tupperware's Jubilee. The whole event was packed full of wonderful moments that were inspirational, motivational and educational. I will write more about that tomorrow.
I'm not a fashion blogger by any means. In reality, I
suck at a lot of things
that fashion bloggers are good at... but I was really 'proud' of my Jubilee outfit choices, so I thought I would share them with you.
When you're going to a conference like this, it is really important to be comfortable. We did
a lot
of walking in the hotel, so comfortable shoes were a
must
. I didn't pack anything but flats, and most of those were dressy flip flops.
On the first day, our Director wanted all of us to wear all white. I'm really pale, so I don't normally wear all white, but I did get a spray tan before I left, so I wasn't too worried about that. I lucked up and found a white shirt that has rhinestone accents (Diamond Jubilee, after all). I paired it with a pair of white shorts that I already owned.
You'll have to excuse the crappy mirror shot... and this was at the end of the day, so they weren't that wrinkled when I put them on!
That night was our Diamonds are Forever Gala Night, and I went formal. This picture isn't the best either, but it will work. I'd picked out a different dress to wear, but there's a long story behind it, so I just went with a navy formal dress that I had, and wore a lot of bling accessories with it. It is very long in the picture because I didn't wear heals... again, comfortable flip flops. The Gala ended up being about 5 hours long, so comfort was necessary.
How pretty is that fountain?!
Friday was training day. A day of workshops. "Business Casual" dress code. I chose this black and white skirt with a red top. That seemed to be a popular color combination that day.
I love this outfit. So comfortable. The maxi skirt feels like pajamas, for real. I had lots of black sparkly accessories too. My headband has a red bow on it. It's hard to see in this picture. See all those ribbons, I'm wearing? Recognition for a job well done!
Friday night was "Bling It On Fun Night." Our Organization had matching t-shirts. I wore black capris and dressy flip flops, and as much bling as I could.
Again, this picture was at the end of the night... right before I hit the bar and hung out with some awesome people that I'd never met before.
I didn't get a picture of Saturday's outfit... a simple black maxi dress with rinestones and gems around the waist, worn with a purple scarf that our Organization has.
Jubilee was such a fun time... I hope that tomorrow's post will even do it justice.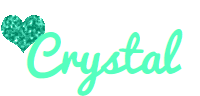 *****