Today is the 28th, so that means its time for an update on my
Thirty before 30 list
. I can't believe that I'm already a month into this. August has seriously flown by. I did make some progress on the list this month. I decided that instead of listing each goal again every month, I will just list the goals that I've made progress on and then tell you what I've done.
Try 10 foods that I've never tried before:
I made some progress on this one while I was in Florida. They provided a lot of meals, and so I used it as an opportunity to try some new foods. Here's what I tried and what I thought:
Asparagus (I can take it or leave it)
Plantains (Super yummy!)
Pumpkin Bread (Love it! Especially the new Tupperware Pumpkin Spice Quick Bread)
That's 3 of 10 completed.
Watch at least 10 movies, made in the 1980s, that I haven't seen before:
So far I've watched:
Pretty In Pink
Girls Just Want to Have Fun
Flashdance
The Breakfast Club
The movies were pretty good. They have awesome soundtracks. The only one that I didn't really like a lot was The Breakfast Club. Maybe I should watch it again.
That's 4 of 10 completed.
Read 50 Books
I've only read 1 book so far, but it was a great one! I actually got a chance to read it before it is even released. The book is
"Raw Edges"
by
Sandra D. Bricker
. I loved it, and you will be hearing a lot more about it in the coming weeks.
1 of 50 completed.
Try 20 New Recipes
Saturday at my Tupperware Party, I made Fruit Salsa served with Cinnamon Chips and it was amazing. Like seriously, so good. I will be doing a full blog post about it soon.
1 of 20 completed.
I think for 1 month, I made some pretty good progress. Can't wait to check some more items off the list and complete entire items. I'm trying to pace myself so that I don't stress myself out and have time to complete everything.
Next update on September 28!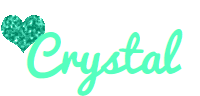 *****