Yes, I know I'm a day late with the weekend update, but I just didn't have a minute yesterday to sit down and write. The weekend always seems to fly by, and yesterday was definitely a Monday.
This weekend was all about this little girl.
On Sunday, Maggie turned 1 year old. We celebrated on Saturday with a Minnie Mouse themed party. I made her outfit, and she was super cute! Here's a close up of the outfit.
I used iron on transfers to make the onesie. I could have appliqued it, but I was running short on time, and this looks just as good to me. It was also a lot easier to match her invitations, which I designed. Everyone loved her outfit and kept asking where she got it. Some of them were surprised when I said I made it. Maggie loved her tutu. She would sit and just play with it. When she was wearing it, Parker said she was a butterfly. Its so cute to see how much he loves his little sister.
On Sunday, her actual birthday, we all went out to eat, and spent the day together. By the end of the weekend, Maggie was worn out! She is taking more steps each day, and I'm sure she will be running all over the place everywhere!
I seriously can't believe that Maggie is already a year old. It seems just like yesterday when she was born. I have loved watching her grow up so far, and I can't wait to see the little girl that she becomes. She is a little bit prissy, a little bit tomboy, a little bit sneaky, and a little bit sassy... all rolled into one...
Also, on Sunday, I sang in church. Of course, the day that I had to sing, I overslept, so I was late. I was walking quickly to get there as quick as I could, and tripped going up the steps. I had my soundtrack in my hand, and the CD case busted. I was fine, as I didn't fall very hard... but I was praying that nothing was wrong with my CD. I just knew that I was going to get up there and it was going to start skipping. One of the lines in the song that I sang was "Lord, I know you still work miracles, You're performing one today..." - it was definitely true, cause it was a miracle that I got there on time and that the CD still worked!
It was a quick weekend, with lots of little things, and some big things packed into just 2 days. I can't wait for this upcoming weekend... I'm going to be in Orlando, Florida! I can't wait to tell you all about that! What did you do this past weekend?
*****
Linking up with Sami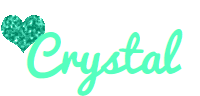 *****