Last September, I started this little campaign called
"Teal Take Over"
on my blog during the month of September to help spread Ovarian Cancer Awareness. I had big plans and hopes for it. Then, life got crazy, and I didn't follow through in the way that I had planned... not this year! Here's a look at some things that I have planned.
My original idea was to take over the blogging world for at least a day with a host of posts about Ovarian Cancer. They could be personal stories or just posts explaining the facts and spreading awareness. I feel like my blog has grown a lot since last year, and I have a lot more contacts in the blogging world. I feel like my reach is a little bit greater, and I know a lot of people who have a lot more reach than I do. I will be holding another Teal Take Over Link Up on Thursday, September 5. I will explain more about it next week.
My goal is to post something every single day during the month of September that has some link to spreading Ovarian Cancer Awareness. Teal will be taking over my blog during the month. I will talk about books, and organizations and ways that you can help. There will be a ton of information coming your way. There may be days where I break my own blogging rule of posting more than once a day, just so that I can keep my regular blogging up, but Teal will be the main focus.
I also want to feature Survivors. This disease takes the life of way too many people, so I want to introduce you to people who have fought and won against it. I want to celebrate them and let them share their stories with you. I am currently looking for more Survivors, so if you or someone you know would like to be featured, please put them in contact with me.
I also plan to wear as much Teal as possible during the month of September. I will be featuring my outfits and Teal Style on the blog as well. Please remember that I am no fashion blogger, but I will be doing my best!
So these are my goals... I will need as many of you that can spare one post during the month of September to help out. This cause is very near and dear to my heart, and we desperately need to spread awareness. There is no test, so right now, awareness is the best things we have to combat it.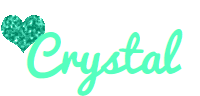 *****