This post was supposed to go live during my trip, but in my busyness, I forgot to publish... I'm still decompressing, and will be back tomorrow with a recap. Until then, enjoy this post from my good friend
Holly from When Two Became Four
. She has the most adorable twin girls. Her hubby,
Mike
, has recently started blogging too, so check him out, too!
*****
With the rise of 15,000 square foot bouncy, neon colored play palaces, jungle gyms as fun and multicolored as ever, zoos and aquariums and tons of frozen yogurt joints on every corner, we as moms are spoiled for choice on where to take our kids for a fun summer day.
Unless you live in a town of a handful of stoplights and you can drive from end to end of your town in five minutes. Oh, and the nearest Starbucks is 45 minutes away. Oh, and you have twin toddlers in tow. That's when it's time to get creative.
Don't get me wrong. It's fun to make the 45 minute trek out of town and meet friends for an hour of jumping that will translate into a three hour nap later, or a super cool splash pad that provides fun memories and photographs for all. However, sometimes, you just don't want to leave home and schlep your entire life across two counties in search of a good time for your kids.
So what's a small town momma to do?
Here are a few options for some small town fun!
Plan a picnic. Go to the grocery store and get some delicious in-season fruits, juices, crackers, and some fancy meats and cheeses. Spread out a blanket and enjoy the good eats, the sunshine, the tickle of grass under your feet.
Plan a mega-playdate. Every kid brings a toy to a brunch (hostesses take turns) and you can catch up on the latest gab while your kiddos enjoy themselves!
Matinee movies. Believe it or not, you don't have to sell your firstborn or take a second mortgage out to take kids to the movies. Our small town has 4.00 matinees, and sometimes this will include popcorn and a beverage.
Field trips. Call ahead to your local fire department, grocery store, police department, farm, etc. to see if they would be willing to set up a mini field trip. Afterwards, your kids can write thank you notes!
Build Your Own Water Park. Set up the sprinkler. Fill up some water balloons from the dollar store. Create a slip n' slide with a tarp, a hill, some dish soap, and a hose. Hilarity ensues! :)
Do Good. Make cookies and take them to a nursing home, fire or police department, or to their pediatrician or dentist's office. With fall coming up, organize a neighborhood leaf raking party with cocoa and cookies to follow. Volunteer at a soup kitchen or pack boxes for troops overseas. This is a great way to socialize, meet new friends, and teach our kids to pay it forward.
What are some ways that you can entertain your kids in a small town and on a small budget?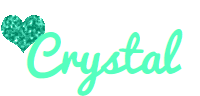 *****