Today, I'm linking up with
Jenn at Party of One
for her
5 for Five
link up. It is basically where you list 5 goals that you want to accomplish this week. I need to do this because I need to make some short term goals and get motivated to get stuff done.
Next Monday, I will report back on what I accomplished, and list 5 goals for the next week. So, here are my goals for this week:
Go to the Post Office - I have some stuff that I need to get in the mail. I hate the Post Office. I don't know why, I just do.
Do a load of laundry every day - Yes, I'm behind. I need to catch up for real.
List some items on our local Facebook Yard Sale group - I need stuff gone, and the extra cash would be nice.
Schedule at least 5 blog posts - Stuff is going to be different around here next month, and I need to get a head start.
Organize my 'Mobile Office' for Tupperware - The bag I carry with my catalogs and stuff is a mess... needs some organization.
Some of them seem like kind of 'duh' goals, but I really need some motivation. Hopefully, this link up will hold me accountable.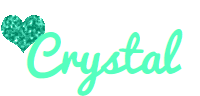 *****