Today I am linking up with Kaitlyn at Wifessionals to reveal my August Cara Box. This was my first time participating in the link up, and it was so much fun to shop for someone else, and to see what I would be sent! My partners for the exchange were
Kala at My Breezy Room
and
Jess at Quaintrelle.
I actually haven't sent Jess's box yet, because we weren't original partners. The person who I was supposed to send to, and who was supposed to send to her never responded, so we got matched earlier this week. I have her box all ready to go to the Post Office tomorrow, though and I hope she will love her box as much as I loved mine!
Kala did a great job picking out things that are so me... I loved everything she sent! She was even thoughtful enough to include a gift receipt in case I hated it all...
Here's what I got...
How cute is that card? She wrote me a note about how the things in the box reminded her of me.
As soon as I opened the box, I knew that there was something that smelled really good... it turned out to be these Vanilla Coconut scented hanging sachets in this cute chevron print. She said it was completely random, but I love it! Next, is this awesome decoration that says "Read." I can totally see it sitting on the bookshelf on the landing of my stairs. (I need to reorganize that shelf, and it will find a new home!)
One of my most favorite items from the box is this teal monogrammed note pad with pen. Being a southern girl, I love anything with my initials on it, and I can't wait to reuse that teal ribbon that its wrapped in during the month of September. I also love this list notepad. I need to do a better job of making lists, and hopefully this will help me!
I love this little glass. It is made from recycled glass. Kala said that while it wasn't technically a wine glass that she could see me sipping out of it while reading a good book. I agree! The last thing in my box was this nail polish. While I'm not really into painting my nails, I can definitely see me using it on my toes!
Overall, I feel like Kala did a fabulous job picking out things for me! I can't wait for Jess to get her box. I really think she's gonna love it. Did you participate in the Cara Box Exchange? What did you get in your box?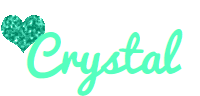 *****