Today I'm linking up with
Sami
to share my weekend with y'all. It was a pretty good weekend... no really big plans, but it turned out to be a fun weekend.
(click to make the picture bigger)
My great weekend started Friday with this Twitter conversation between Allie, Lori and Me... Allie had a huge giveaway on her blog for her 1 year blogiversary, and guess what?! I won!! Seriously, I was (and still am) SO freaking excited about this! Lots of ad space on blogs, gift cards to Target, Starbucks, Baublebar and more! You always enter these big group giveaways, hoping that maybe you will win, but seriously, I did not expect it! I started following all of the bloggers that participated, and I've found some great blogs. That is my favorite part about entering big group giveaways... I always start following more blogs and loving the bloggers. I'm not the person that follows for the sake of the giveaway and then unfollows... my bloglovin reading list is proof of that. I really love connecting with bloggers and hope that I form some great relationships because of this.
Every year, our church hosts a Senior Citizens Supper for the Senior Citizens in our church. Each year, there is a different theme, and this year was "Shipwrecked on Gilligan's Island." I helped serve the food, and after everyone had a chance to eat, some of the teenagers performed a Gilligan's Island skit. It was funny that before a couple of weeks ago, none of them had even seen the show. After it was over, the theme song was stuck in my head for a few hours.
I made Maggie her first tutu! Little Miss will be 1 next week! Her birthday party is coming up this weekend, and she is having her 1 year photos taken tomorrow, so this tutu will be used for both events. I can't wait for her to wear it. She is going to look so stinkin cute!
Sunday was Auntie's Day, and I got to spend the day with Parker and Maggie. They got me a little gift, and Parker gave me my card and helped me read it.
Here's what they gave me... a cute card with owls on it that said "Who loves you? We do! That's Who!" and a cute little flower box full of chocolates and caramels. Also, Maggie took her first steps, and I got to see it! Great Auntie's Day with my niece and nephew!
What did you do this weekend?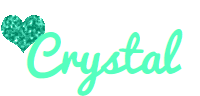 *****