I received these items complementary for testing and review purposes from Influenster.
I was so excited when I got the email letting me know that I was chosen for the Dasani Drops VoxBox. I had seen a few commercials on TV for the product, but I hadn't tried it. In the past, any flavor enhancers that I added to my water had been of the powered kind, and I wasn't too impressed with them, so I wanted to see what the liquid flavor enhancers were all about.
In my VoxBox, I received 2 full size (1.9 fl oz) bottles of Dasani Drops in the Cherry Pomegranate and Pink Lemonade Flavors. I tried them (and am still using them) and love them! I did a video review so that I can tell you all the things that I love about them.
So just to recap... Here is why I love Dasani Drops:
Great Flavors that don't taste artificial.
Portable enough to carry with you on the go.
Adds Nothing to your water other than flavor. No calories, no sugar.
Reasonably Priced when compared to other flavor enhancers.
Makes Me Drink more water!
What's not to love right?! As you saw in the video, I did purchase additional flavors, and I have liked them all. My favorite is the grape, and after that, its hard to call. I can't wait to try the other flavors that Dasani Drops has to offer. If you are looking for a way to increase your water intake, I definitely recommend purchasing a bottle or two of Dasani Drops.
Have you tried them? If you have, tell me what your favorite flavor is in the comments!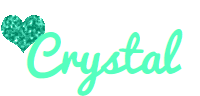 *****