One of my mom's friends is also expecting her first grandchild around the same time that my sister is due. My mom wanted me to make a diaper cake, and she said she wanted it to be elaborate... well when I hear that word, the gears start turning. I knew that "elaborate" did not mean the same size as the diaper cakes that I have been making recently. She told me that the nursery was being decorated with a Pooh theme and that they did not know the gender of the baby.
So, I went to the store and found some really cute Pooh stuff, and then tried to figure out how I was going to put it all together on the diaper cake. Here is the end result: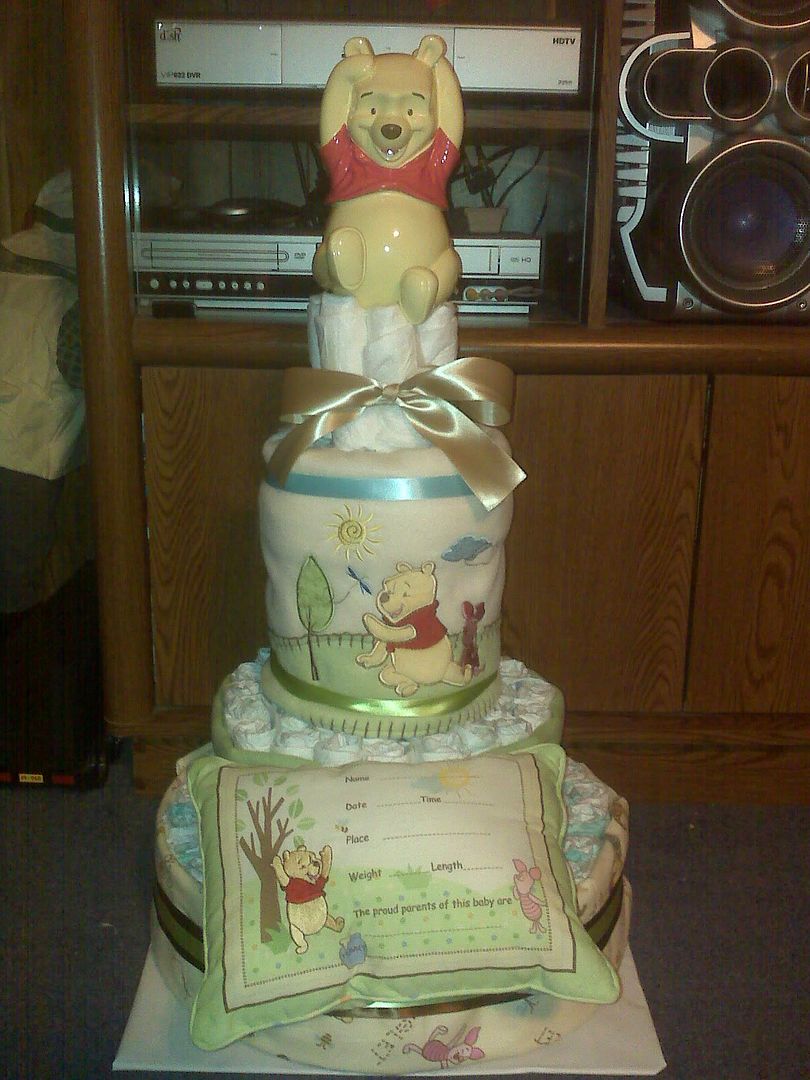 This diaper cake contains 151 diapers. It has 5 tiers, and Pampers that range from size 1 to 3. It stands 28.5 inches high. It is definitely the most "elaborate" diaper cake I have made to date. Here are some detail shots.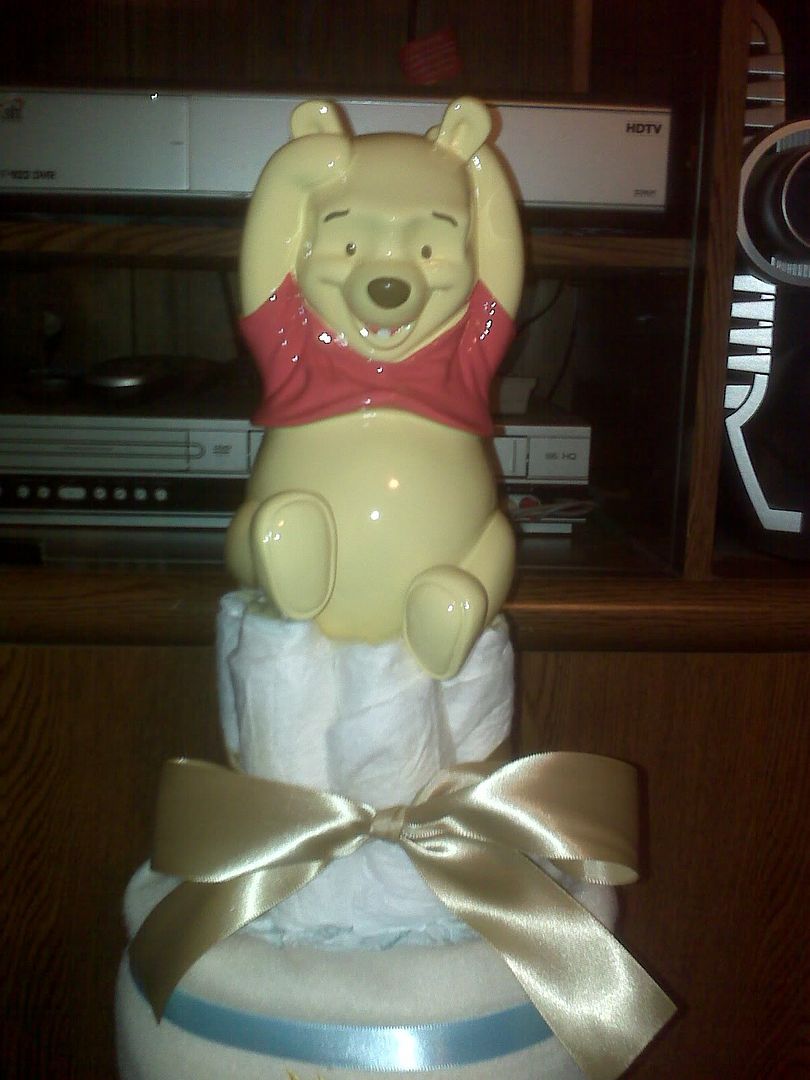 A Pooh piggy bank tops the cake. I just took the stopper in the bottom off and hid it in one of the layers, so that there is some support with the dowel rod that goes through the whole cake. The top tier is size 1 diapers.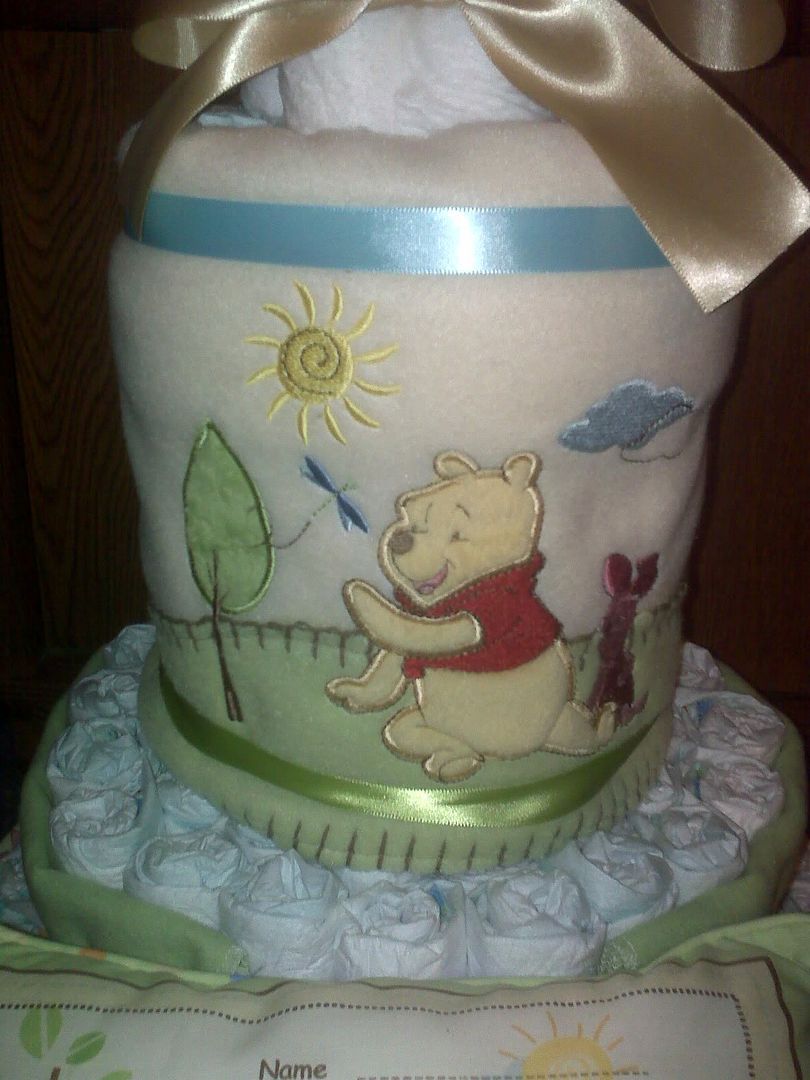 I thought this fleece blanket was just too cute. When I saw the scene on it, I knew that I had to include the whole thing. Because of the height, I had to make 2 tiers of diapers so that you could see the whole thing and nothing would be cut off. I really like how this is a focal point in the center of the diaper cake. Those 2 tiers, and the one below it have size 1-2 diapers.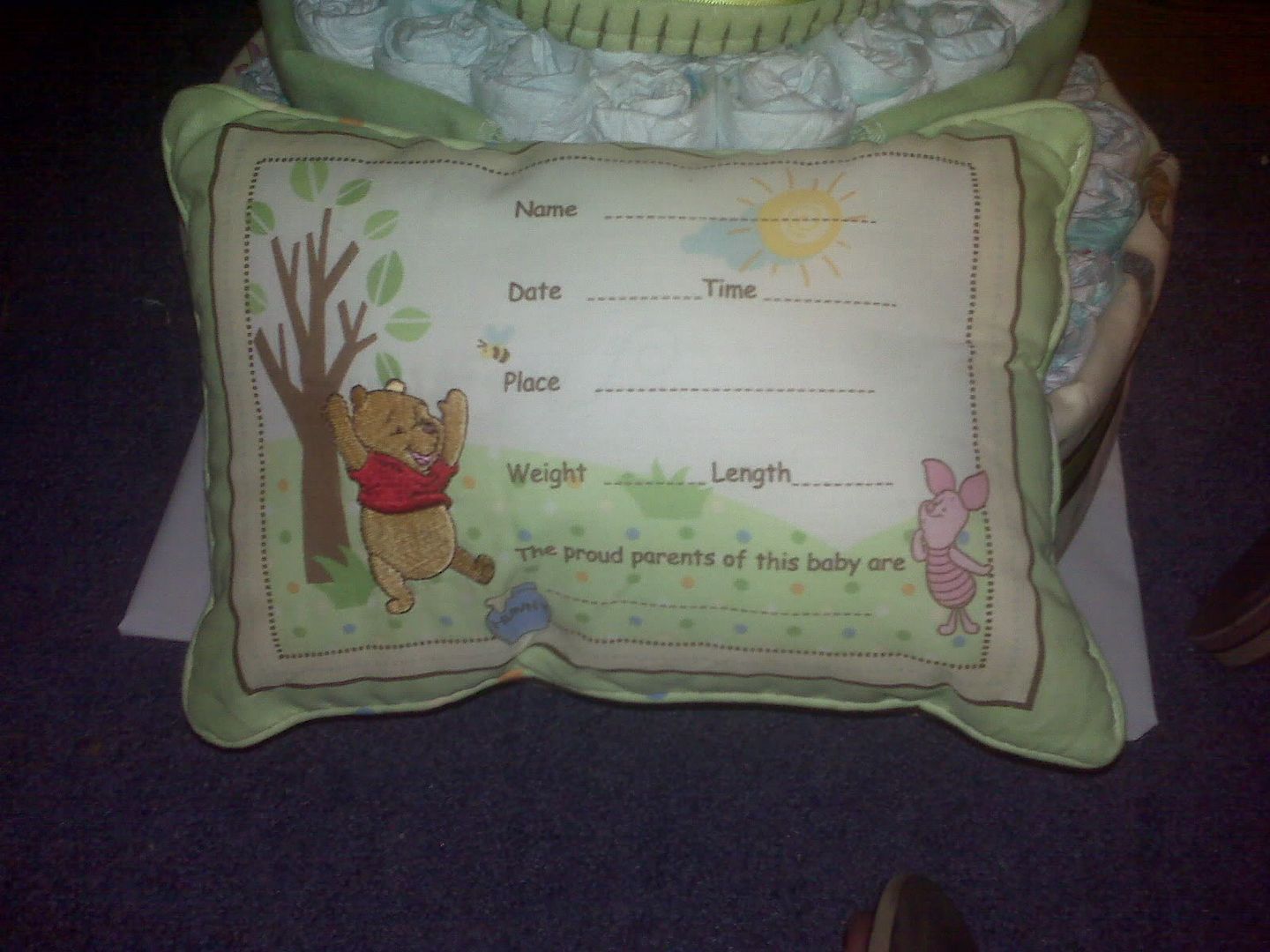 Attached to the 4
th
tier, and resting on the bottom one is this cute pillow that the parents to be can personalize once their baby arrives. The bottom tier has size 3 diapers. You can't really tell from the pictures, but the bottom two tiers also have receiving blankets.
I was really happy with the way that this one turned out! The next one that I make will be for my sister, and I have big plans for that one! It will be used as a centerpiece at her shower.