One of my oldest friends, Miranda, is pregnant with twin girls. Today was her baby shower. Her due date is about 3 weeks after my sister (mid July) but she will probably have the girls earlier. She wanted me to make diaper cakes to be centerpieces for the shower today. I was very excited to make these, as they are the first diaper cakes that I have made for little girls. Here are the cakes that I made for babies Ava and Emma.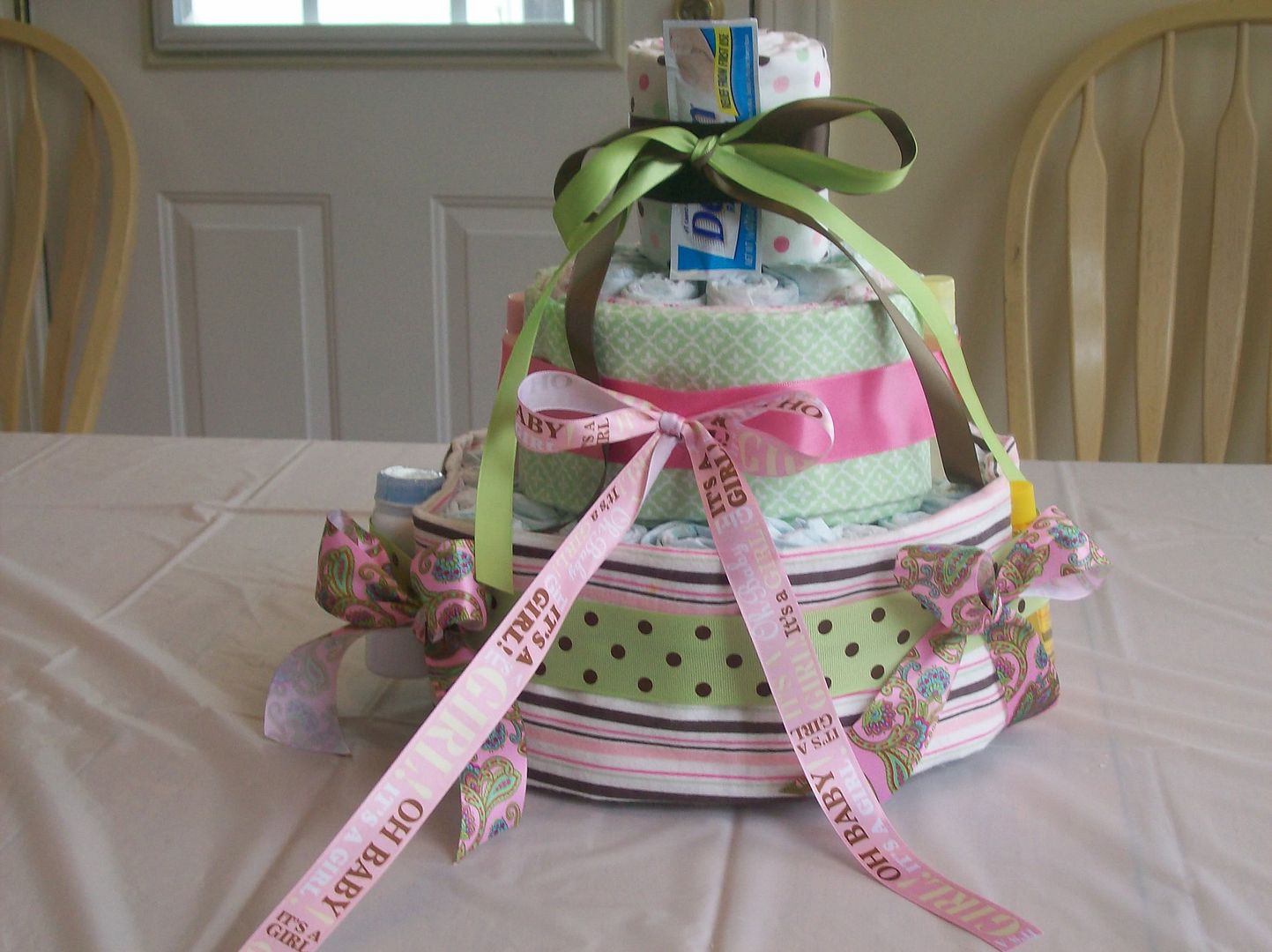 They were a hit at the shower! Everyone loved them. People keep telling me that I should start making them to sell, and after looking at some of the prices on
Etsy
, I might have to consider it.