I promise that all of my posts won't be about babies... just let me get through July... well, then you might be seeing a lot of my nephew, but you can deal right?
The Internet is a great resource for people like me, who are not content with just wrapping a baby shower gift and being done with it. I'm always finding new ideas, and you know me... I have to try them all. About a month ago, I was reading
Hope's Blog
and saw that she had made a Baby Clothing Bouquet. She posted the instructions, and it seemed easy enough! I did watch a few tutorials on
youtube
, as I am a visual learner.
I picked up all of the supplies, and got started. I used:


5 pack of Onesies
5 pack of Baby Hats
6 pack of socks
5 pack of washcloths
That was enough to give me a variety of sizes. I also picked up some silk flowers, with the intention of adding them in, but when I was finished, I decided that it would be just too much to add them in. I did strip the leaves off of the flowers and used them to make the buds look more like "real" flowers.
At first, I was ready to give up this project... It was a little tedious getting the floral tape to cooperate, but once I got the in the groove, it turned out well.
Here is a close up of the flowers:
I got a cheap basket at Walmart from the Easter aisle, and it was the perfect size to hold all of the gifts. To cover up the floral foam, I put a sheet of tissue paper down, then stuck the flowers in it. Here's a shot of the whole thing.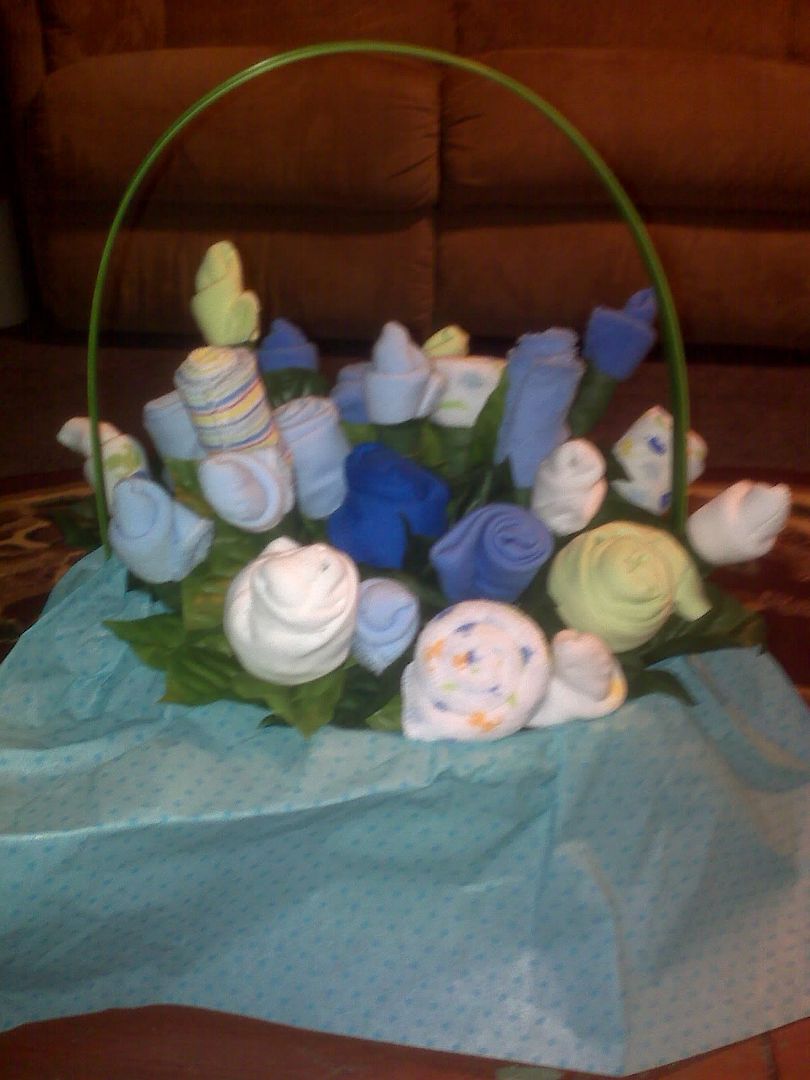 For the finishing touches, I tied a bow, made of curling ribbon, directly on the basket handle, and left long streamers that I curled. I thought about wrapping it in cellophane, but decided against it. Here is the final product, ready to be delivered to the mom and her new baby.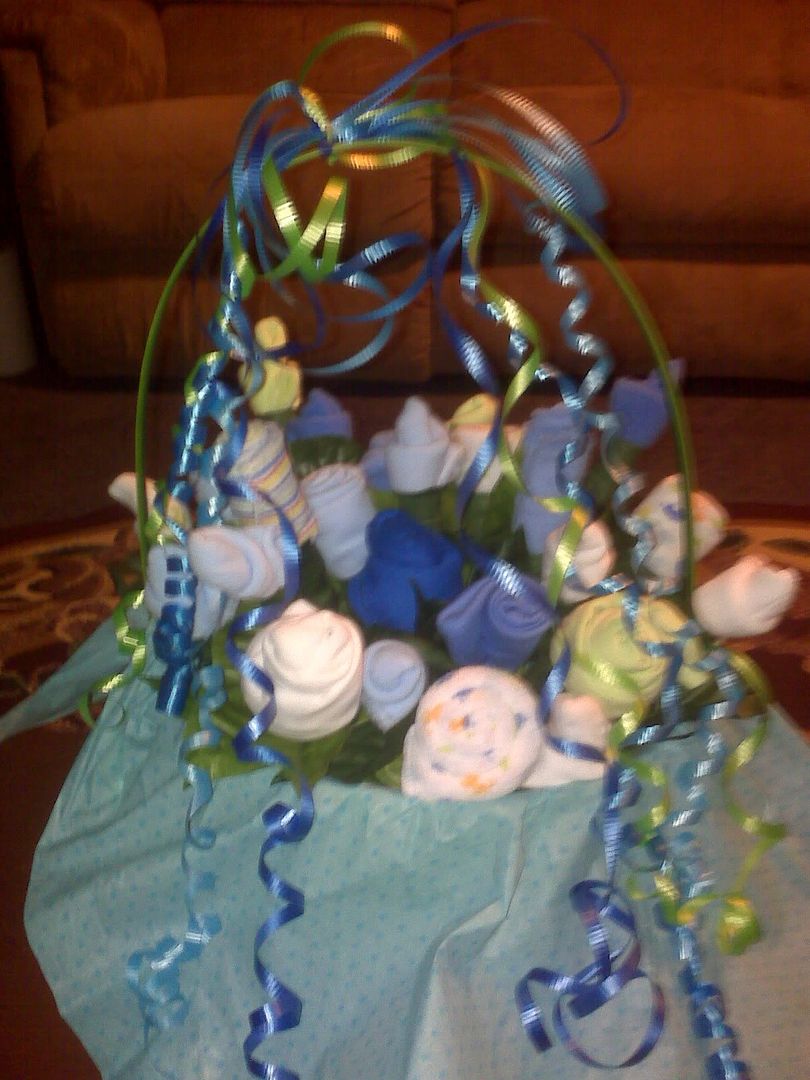 This one went to my mom's coworker. Her baby TJ was born on Easter Sunday. My mom delivered the basket over their Spring Break, and she said that her coworker really liked it!
I'm doing a smaller version of this project to be used as centerpieces at my sister's baby shower!