It seems to be Baby Shower Season. I like to give practical gifts, that will be used, and not just something that will sit around or get thrown in a closet. I've admitted my problem of going overboard on gifts, and stressing over the presentation of the present. Its ok... I may be seeking help, haha. I like making diaper cakes, but they aren't always appropriate. Sometimes, its better to scale it down a bit and do something that doesn't leave the new mommy taking apart your creation.
I always think that baskets are simple and easy. You buy a few coordinating items, throw them in a basket, wrap them with cellophane, tie a bow, and take your gift on your merry way. Simple and easy.
For two separate baby showers in the last two weeks, I did just that. I found some great DVD baskets at Target that were the perfect container for the baby goodies. (They happened to be a great shade of blue, and both babies are boys, so that worked out just wonderful!) Not only do they look nice, they are the perfect size to hold diapers later on. For both baskets, I went with a "Bath Time" theme. I filled them with baby lotions, baby wash, wash cloths, bath toys, etc. One of the girls had registered for the cutest little robe, so there was no way I was leaving that out.
Here are pictures of the baskets (pre cellophane and bows...) Sorry if they are a little blurry... they were taken on my blackberry.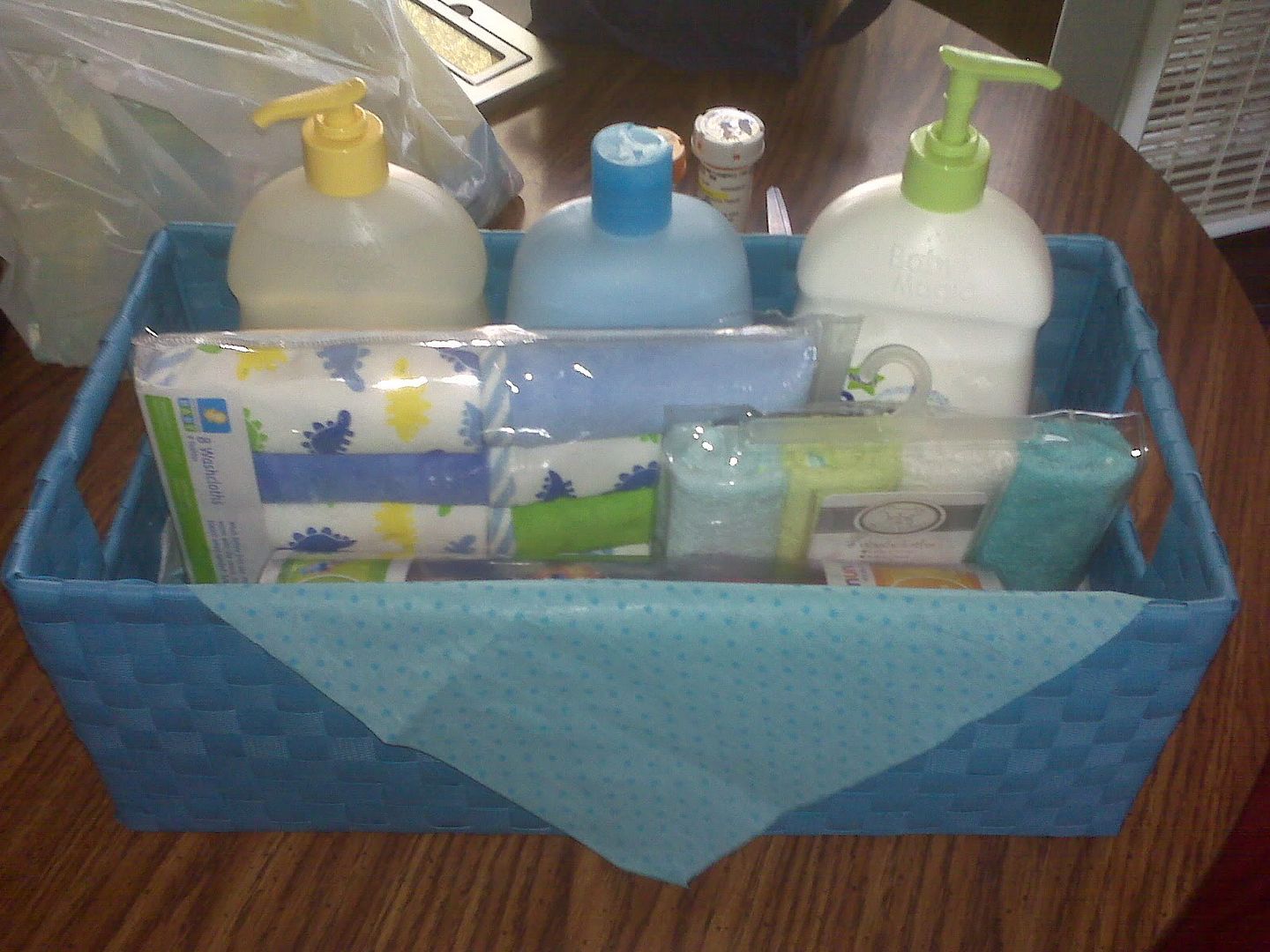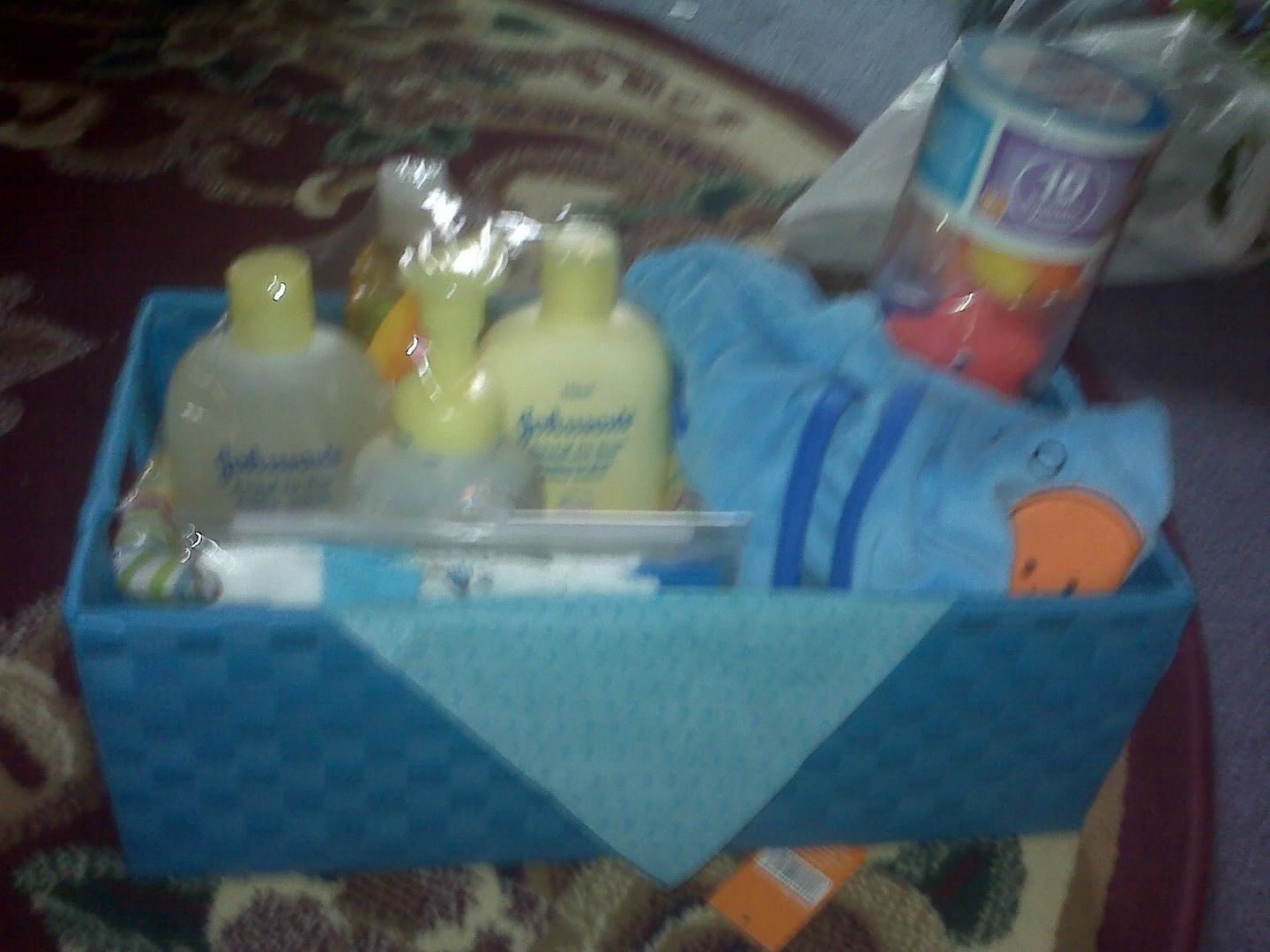 So, If you are looking for a quick and simple gift, and you feel that you aren't crafty enough to make a diaper cake... Baskets are the way to go. You could fill them with other items too... Feeding items like bottles and bibs, Various Clothing items, Children's Books... and the list goes on...