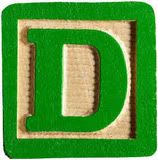 I'm not talking about going out on dates -- I'm talking dates on a calendar. For some odd reason, I've always been really good at remembering dates. Its almost as if dates stay with me forever and in some cases haunt me.
Its very interesting that today I'm writing about dates, as tomorrow is one of those dates that I do not want to remember, but absolutely cannot shake. January 25 is the day that I called off my engagement. Tomorrow I will not dwell on this fact, but it still will cross my mind once or twice.
Its not only bad dates that I remember -- if you were to ask me when something happened, more than likely, I will be able to spout off the date without thinking twice. I realize that this may not be something spectacular to most people. A lot of people remember dates -- I just wish that some of them I could forget.
And to think that the reason I never was officially "Academically Gifted" was my memory skills...