I have several things... more like projects that I want to do to the house to make it better and more organized. Many of these will have to wait until I can get the funds, but a girl can dream, right?
Probably the biggest thing I want to do is rip up all of the nasty white carpet downstairs and replace it with laminate flooring. Not only will it look a lot better, it will increase the resale value of the house when I decide to sell. I am thinking that a pine color would look best. Here is one that I really like.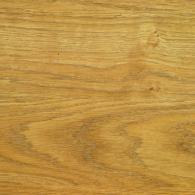 One other thing that I want to do is organize the 3rd bedroom into a craft room/office. I really like the paint color that is in there now. This is the blue color that it is painted.
Valspar "Mo Better Blue"
It looks really good against the white trim. It also is "cheery" enough to make a creative looking craft room. I want to get a larger desk to put in there and a lot of organizational systems. I have tons of crafting supplies that, right now, are just stored in plastic bins. I really don't know everything that I have because its all spread out. By having a "spot" for everything, it will make it a lot easier when I want to craft.
I have seen a lot of beautiful craft rooms from girls on the
D&R Board
on
TheNest
. Some of them are really elaborate. I am looking for something simple and organized. Somewhere that I will want to spend hours working on projects. Right now, I am using
Kaylene's
office as inspiration. She and her husband DIYed their desk - and its exactly what I need. These are pics from her bio on the nest.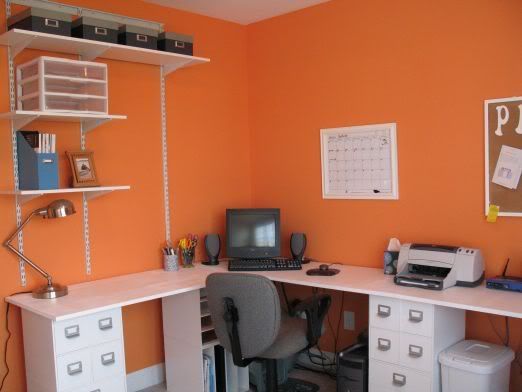 Love the corner desk with all of the organizers underneath.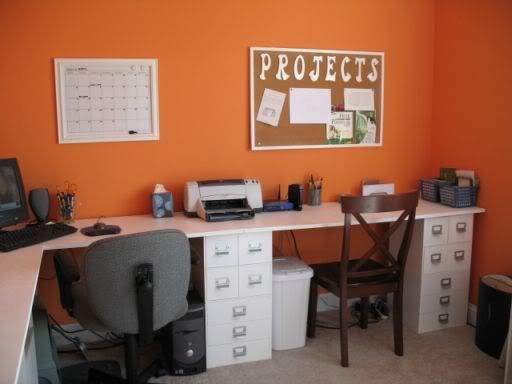 Another view. Love the big cork board.
This week I am working on deep cleaning the house and my mom is coming over to help me reorganize the kitchen cabinates. It is amazing how much you can pile up over the course of a year and a half. Not to mention, I have Tupperware coming out of my ears.

I have some things in my bedroom that I still want to organize and decorate. I feel like the only room in the house that is "finished" is the living room. Everyone says that it takes time, but I feel like all of this should have been done already. I guess everything will fall in place over time.

Now I have to do some laundry... at least I have tomorrow off of work!