I have about 10 and a half months until I turn 30... I've made some progress on the list, so I wanted to do a little recap post. I still have a lot to do... but I have some time.
I decided to repost the whole list this time along with some updates.
Graduate from College -

All set to graduate in December.

Get a Teaching job
Lose (at least) 50 pounds
Quit Smoking
Complete a 5K
Go a whole month without eating any fast food -

DONE!

Try 10 foods that I've never tried before

3 of 10

Make at least 5 Quilts (including one for Parker and Maggie)

2 of 5

Take the Wilton Cake Decorating Class

Make or do at least 20 things that I've pinned on Pinterest

I've done a lot of these, I just need to sit down and figure out how many of them I've done. I may already have 20, but I'm just not sure yet. I may do a post soon with Pinterest inspired projects I've done.

Watch at least 10 movies, made in the 1980s, that I haven't seen before -

DONE!

Watch the entire Sex and the City series in order (including both movies)
Read 50 books (including 5 classics and 10 nonfiction)

6 of 50

Go to a Concert

-

DONE!

Visit a museum

-

DONE! We took Parker & Maggie to Marbles Kids Museum in Raleigh, NC for one afternoon. They had a great time. I still want to go to some other museums, but for now, this one counts.

See 3 Plays

1 of 3

Blog every day for a whole month (including weekends)

Write an Alphabibliography

Organize my office

Organize my closet

Organize my pantry with Tupperware Modular Mates

Direct the Christmas Play at Church

-

DONE!

Mail out Christmas Cards by December 1

10 Random Acts of Kindness

Mail 20 cards (not including Christmas cards)

2 of 20

Upload a video of me singing in church to YouTube

-

DONE! I actually posted 2... Here's one of them:

Have a Girl's Night with my Sister

-

DONE!

Try 20 New Recipes

2 of 20

Go on a picnic

Take a day trip, alone, to the beach
So, that means I have 7 things on the list completely done... 9 in progress and a lot more to actually get done... I'm gonna be cutting it close, but I still feel like I can do all of these things before I turn the big 3-0!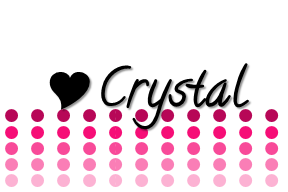 *****